Petition to the Washington & Lee University Board of Trustees
277
signers.
Add your name now!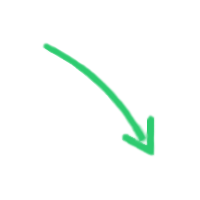 277

signers.

Almost there!

Add your voice!
Maxine K.
signed just now
Adam B.
signed just now
For the benefit of the entire Washington and Lee University family of today and tomorrow, the undersigned W&L Alumni respectfully request that the Board of Trustees reconsider the current construction plans for the new natatorium (http://news.blogs.wlu.edu/2013/10/21/wl-board-selects-site-for-new-natatorium) in favor of a 50 meter by 25 yard facility.
While the currently-planned 39.3 meter by 25 yard ("25 meter stretch") facility would certainly be an improvement over the existing Cy Twombly natatorium, we believe the combination of Non Incautus Futuri and the long-unmet facility needs of one of the most successful athletic programs at Washington and Lee compels the conclusion that a 50 meter by 25 yard pool would best serve the current and future generations of Washington and Lee students. A 50 meter by 25 yard facility would be in line with the University's "done the right way" standard for athletic facilities which has yielded the renovation/new construction of Wilson Field, W&L Turf Field, Alston Parker Watt Field, Cap'n Dick Smith Field, Dick Miller Cross Country Course, Duchossois Tennis Center, etc. Specifically, as compared to a 25 meter stretch pool, the construction of a 50 meter by 25 yard facility would:
· Greatly increase the University's competitive, recreational and other programming flexibility;
· Improve W&L's recruiting, training, and competition for any varsity or club aquatic sports, allowing W&L to compete with D-III "Top 10" programs;
· Enable W&L to host BMAC championship meets and combined ODAC championship meets; and
· Be consistent with W&L's stature as a "leading national liberal arts university" and allow W&L to join the almost 50% of our academic/admissions peers who already have 50 meter by 25 yard pools and keep pace with like-minded peer institutions planning to build 50 meter by 25 yard pools that could raise that number to over 60% in the next 3-5 years.
We recognize there is incremental marginal cost to "doing it right." Understood clearly, the decision to construct a 50 meter by 25 yard pool more than meets an objective cost-benefit analysis. We respectfully ask the University to an earnest effort to identify the additional marginal cost to make it a reality. We stand ready to assist in that effort. Beyond simply making this request for an aquatics facility "done the right way," each of the undersigned pledges to support this effort financially.
Thank you for your diligent stewardship of our alma mater. We appreciate the decision to construct a 25 yard stretch pool was arrived at through considerable effort, guided by the best of intentions. At the very least, we ask the Trustees to give this issue additional consideration, with the benefit of the additional data and perspectives we can provide.
Thank you very much for your consideration. Go Generals!