Petition to the ASU/GHSU Consolidation Branding Committee
1712
signers.
Add your name now!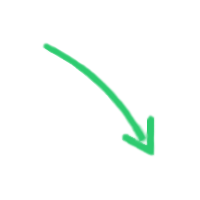 1712

signers.

Almost there!

Add your voice!
Maxine K.
signed just now
Adam B.
signed just now
The undersigning faculty, staff, students, and alumni of GHSU and ASU, as well as concerned community members, request that the Branding Committee reconsider the proposed names for the New University to be submitted to the Consolidation Working Group and the Board of Regents. We ask that they reopen the naming process to consider at least the following ideas and potential names.
First we would like to thank the committee for your hard work and for informing us throughout this merger. However, we were disappointed in the final six names selections offered this week for public approval. After much discussion among students, we decided that we want to see the following principles introduced to the naming process.
We would like to see the word "Georgia" as part of the institutional name. We feel that it reflects an essential aspect of our new school, namely our status as a public university in the state of Georgia. The affiliates of both GHSU and ASU take pride in their membership in the University System of Georgia and both reflect this nature in the names with "Georgia" in GHSU and "State" in ASU. While many of us at this new institution hail locally from Augusta, many more come from across the state and country. Our graduates go to serve communities throughout the state and beyond. We would like a name that incorporates greater scope than just the geographical location of our school. Having "Georgia" in the name is more conducive to our ambitions of national recognition and scope. Georgia is instantly recognized on the national and international level, while more local names like Augusta or famous local landmarks will not be as widely recognizable and do not adequately describe the scope of our new institution.
Following this idea, as well as incorporating the other various views of many of the students, a representative committee of students debated suggestions and voted on three names that we strongly urge the Branding Committee and the Consolidation Working Group to consider:
Georgia Arts and Medicine University (Georgia A&M)
Georgia University of Arts and Sciences
Georgia Southeastern University
Georgia A&M reflects the history and institutional missions of our new university with a new twist on the known lettering that would reflect the academic pursuit of the industries that will drive the future of America.
Georgia University of Arts and Sciences provides a nationally recognizable descriptor of our new university that is inclusive to the diverse departments of the combined schools.
Georgia Southeastern University gives a descriptive and aspirational name to our university as we strive to be a regional and national destination for academics and medicine.
We appreciate your attention and concern, and we urge you to reach out to us for the mutual good of our future university.
Sincerely,
The undersigned concerned members of the GHSU and ASU community
Links