Include Complex PTSD in the APA DSM
310
signers.
Add your name now!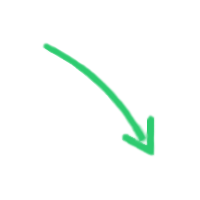 310

signers.

Almost there!

Add your voice!
Maxine K.
signed just now
Adam B.
signed just now
Dear Members of the APA DSM Committee:
This petition to include Complex PTSD in the DSM has been signed by 300 trauma survivors and mental health professionals from fifteen countries around the world including the USA, Canada, the UK, Ireland, France, Germany, Italy, Greece, Australia, New Zealand, Netherlands, Romania, the Czech Republic, Venezuela, and the Dominican Republic.

As you are well aware, in 2015 Complex PTSD was left out of the DSM, much to the surprise of many psychology professionals:
"In response to our lobbying, the American Psychiatric Association funded a field trial for a new diagnosis: complex PTSD or DESNOS. After that study was completed, the PTSD committee voted 19 to 2 to create a new diagnosis in the DSM. But to our amazement, that diagnosis was eventually left out of the DSM-IV, despite overwhelming research evidence for a much more complex developmental response to trauma" (van der Kolk, 2019).
In 2018, Complex PTSD was accepted in the World Health Organization's ICD-11. While this is helpful in legitimizing Complex PTSD, however, as you are also no doubt aware many mental health/medical professionals, insurers, government health funders and other service providers refer to the DSM and as such, use the diagnosis of PTSD. This diagnosis does not fit relational trauma survivors:
"PTSD was a pretty good diagnosis for war veterans, but it was clear that there's a much larger population of traumatized people. For every vet who comes back messed up, there are at least 30 kids who get abused, molested, abandoned, and neglected at home" (van der Kolk, 2019).
While PTSD and Complex PTSD share 3 symptoms, they are not the same. PTSD involves short term/single incident, non-relational trauma (natural disasters, crime) and results in three major symptoms which Complex PTSD shares (AV - Avoidance of Traumatic Reminders; RE – re-experiencing the past; SOT - persistent sense of threat). Complex PTSD, on the other hand results from ongoing relational trauma (abuse/neglect) and has three additional symptoms (AD – affective dysregulation; NSC – negative self-concept; and, DR – disturbed relationships (Hyland et al., 2017).
The lack of a separate, distinct diagnosis of Complex PTSD in the APA DSM means many thousands of relational trauma survivors do not receive the treatment, services and supports needed. As such, we the undersigned implore you to include Complex PTSD in the DSM.
Warm Regards,
Lori Herod, EdD, Founder of Out of the Storm

References:
Hyland, P., Shevlin, M., Elklit, A., Murphy, J., Vallières, F., Garvert, D. W., & Cloitre, M. (2017). An assessment of the construct validity of the ICD-11 proposal for Complex Post Traumatic Stress Disorder. Psychological Trauma: Theory, Research, Practice, And Policy, doi:10.1037/tra0000114
van der Kolk, B. (2019). The politics of mental health. Pychotherapy Networker. Available: https://www.psychotherapynetworker.org/magazine/article/2368/the-politics-of-mental-health.