Petition to stop the painting in Becky Gates Day Care
31
people have signed this petition.
Add your name now!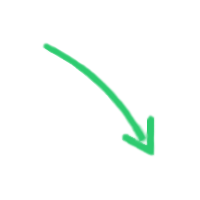 31

people

have signed.

Add your voice!
Maxine K.
signed just now
Adam B.
signed just now
Dear Becky Gates Children's Center Administration Team,
We are parents of children who attend Becky Gates Day Care. On Sep 21st received an email from the director of the center, Ms. Erica Ritter, that the interior of the Becky Gates Children's Center was going to be painted starting from that weekend (Sep 23th-24th). On Monday (Sep 25th) we noticed that part of the hallways were painted and there was a strong smell of paint fumes which was very uncomfortable to breathe in. We are very concerned about the potential harm that this could expose to our children especially when the interiors of the classrooms are being painted as well.
There are many studies showing that paint fumes are associated with increased risk of short term and long term health issues, especially in kids under five years old who are most vulnerable to indoor pollutants. Volatile organic chemicals (VOCs) exposure could lead to headaches, nausea, dizziness and eye irritation in the short term and even cause damage to the central nervous system, liver and kidneys in the long term. Propylene glycol and glycol ethers, (PGEs) which was found in the fumes from water-based paints have been found to link to high risk of asthma and allergies. Home painting has also been identified as a potential risk factor for childhood acute lymphoblastic leukemia (ALL).
Kids under 5 are especially sensitive to contaminations. First they are biologically more vulnerable as they are still growing and developing. Second, their intake of air is proportionally greater than that of adults. Third, they have many years of future life to develop disease associated with exposure. Last but not least, they also explore their surroundings with their hands and mouth. So special attention should be taken care when dealing with this population and precautions must be taken.
The paint that was used was Benjamin Moore Corotech Pre-Catalyzed Waterborne Epoxy and it contains 71g/l VOC. A regular paint contains about 150 g/l VOC, a low VOC paint contains 50 g/l VOC and a zero VOC paint contains less than 5g/l VOC. It also has a dry time of 72 hours for full cure. After painting, the concentration of VOC in the air is dependent on the ventilation of the facility as well as the time lapse between the painting activity and building occupancy.
Currently, the painting has been going on weekends and there is not enough time for the paint to dry out and the fumes to go away. In addition, there is no additional ventilation system or monitoring of the interior air quality.
We urge the day care to put the children's health in the first place to avoid any unnecessary risk and cancel or at least postpone the rest of the painting project. It would be really nice if we could have:
1. Pre-construction notifications to parents two months in advance of a major construction/renovation project. If the project is an emergency, notice must be provided as soon as practicable. Notice may be met by publication of newsletters, direct mailings or holding a public hearings. Parents' feedback should be taken before final decision is made.
2. Pre-construction planning and testing so that safety is addressed comprehensively and in specific details. This may include but not limited to using green products (e.g. zero VOC paint), and improved ventilation.
3. Monitoring of construction and maintenance activities with authorized agencies.
We look forward to hearing from you. Thank you!
Becky Gates Parents