Petition to STOP False Advertising by British Petroleum
354
people have signed this petition.
Add your name now!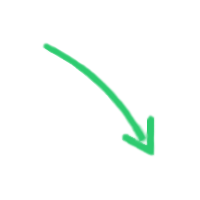 354

people

have signed.

Add your voice!
Maxine K.
signed just now
Adam B.
signed just now
WHEN YOU SIGN THIS PEITION PLEASE NOTE THE STATE OR COUNTRY YOU ARE FROM:
This petition is to urge the FCC to act immediately to have the British Petroleum tourism advertising be removed from all media. These videos purport that Gulf waters are safe, showing children swimming in clear water; that the seafood is back to pre-oil spill conditions, showing people eating shrimp, oysters and finfish, and; the beaches are free from oil and harmful toxins.
http://www.bpgulfupdate.com/go/doctype/4699/111007/Videos
Aug. 2023:http://youtu.be/qtA5CPVtZ4A - oil throughout beaches - Hurricane exposing significant oil on beaches.

It is false advertising and false advertising is against the law.

Proof Requirement

To establish that an advertisement is false, a plaintiff must prove five things: (1) a false statement of fact has been made about the advertiser's own or another person's goods, services, or commercial activity; (2) the statement either deceives or has the potential to deceive a substantial portion of its targeted audience; (3) the deception is also likely to affect the purchasing decisions of its audience; (4) the advertising involves goods or services in interstate commerce; and (5) the deception has either resulted in or is likely to result in injury to the plaintiff. The most heavily weighed factor is the advertisement's potential to injure a customer. The injury is usually attributed to money the consumer lost through a purchase that would not have been made had the advertisement not been misleading. False statements can be defined in two ways: those that are false on their face and those that are implicitly false.

Given the facts, and also supported by documentation, growing serious health issues have resulted directly from the 2010 British Petroleum oil spill, which included application of 1.8 million gallons of Corexit dispersants with known toxic properties. This has caused grave chemically-toxic health issues for the Gulf of Mexico families, as well as tourists and has damaged the sea life ecosystem, that the FCC would not condone false advertising. In other words, BP, who has promised to bring back the Gulf is promoting with false advertising to economically resurrect tourism, with no regard to the current and future serious health issues of the oil and dispersant. The Gulf Coast is currently not in the true original condition as it was prior to the oil spill. We demand the FCC should investigate, independent of BP, their own investigation to the truths of the environment which would include water samples, sand samples, air monitoring from toxic rain and tar ball testing. On a daily basis, the NRC is receiving reports of oil and tar balls on the beaches. Underwater tar mats are being reported. Vibrio Vulnificus has also been found in these tar balls.

Supporting research includes USF Coastal Geologist James "Rip" Kirby's "State of the Beach" report. The toxicity of the oil and dispersant mix has not degraded since the April 2010 oil spill:
http://emeraldcoast.surfrider.org/2012/04/surfrider-foundation-oil-study-reports-available-for-download

The shrimpers' and crabbers' catches have been downsized due to the depopulation from this oil spill and numerous catches are showing mutations, lesions, tumors and oil. (photos)

We will provide links to websites to aid in all investigation, including the attorney's website who has followed, with accuracy, substantial facts for support.
http://www.stuarthsmith.com
Compilation of over 75 links to videos, webpages and news articlesproviding informationregardingthe damage to health, the seafood industry, as well as BP's business practices with contracted cleanup workers and VOO.

http://www.scribd.com/doc/93950741/BP-FALSE-ADVERTISING-FOR-ECONOMIC-BENEFIT-VS-BP-REALITY-CHECK-OF-THE-GULF-COAST

Additionally, there is the supporting research of scientist Brandon Ballengee and his exhibit: Collapse the Cry of Silent Forms which show that the fish are being born without eyes and eye sockets. He has a copious compilation of data of substantial supporting facts.
Collapse - The Cry of Silent Forms by Brandon Ballengee
http://www.youtube.com/watch?v=vyouOzO2B9Q




Links