Petition to Stop Dan Pratt from Harassing Team Skeptic
154
people have signed this petition.
Add your name now!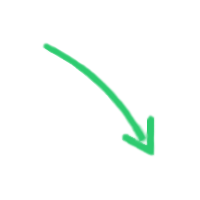 154

people

have signed.

Add your voice!
Maxine K.
signed just now
Adam B.
signed just now
(Note: DO NOT DONATE MONEY FOR FATHER SKEPTIC HERE. Money donated here will go to the iPetitions site, which is a good site doing a good job. This is a satirical petition. It was not written by Father Skeptic, but by MrU, a subscriber, just for laughs and no donations are being solicited for Father Skeptic here.)

We the undersigned beg the evil Dan Pratt to stop harassing poor, innocent Father Skeptic with endless videos and false accusations when all the innocent Father Skeptic (who gives blood several times a year, feeds orphans, and always helps little old ladies across the street) wanted to do was explain how our world works and maybe give people a few laughs along the way.
Please stop making harassing videos about him and slandering him because he had to to counter your false, fake, illegal copyright claim, because you were taking food out of his children's mouths, even little Tiny Tim, who, despite his problems is always cheerful and upbeat and full of love, even when they can't afford the fattest Christmas goose at the local goosier's shoppe.
Father Skeptic was only doing what was his right in this great free country of the United States of America, where freedom of speech is the sign that it is not only the greatest country on this world, but it is the land that I love... Stand beside her, and guide her... through the night with the light from above!!!!!

(Note: DO NOT DONATE MONEY FOR FATHER SKEPTIC HERE. Money donated here will go to the iPetitions site, which is a good site doing a good job. This is a satirical petition. It was not written by Father Skeptic, but by MrU, a subscriber, just for laughs and no donations are being solicited for Father Skeptic here.)