PETITION TO SHOW SUPPORT FOR PGMA IMAM AHMED AZZAREE AND TO STOP THE SHURA FROM REMOVING THE IMAM AS OUR RELIGIOUS IMAM/DIRECTOR OF PGMA
392
signers.
Add your name now!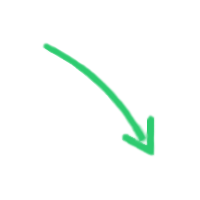 392

signers.

Almost there!

Add your voice!
Maxine K.
signed just now
Adam B.
signed just now
SIGN THE PETITION TO SHOW SUPPORT FOR OUR CURRENT IMAM AND TO STOP THE SHURA FROM REMOVING THE IMAM AS OUR RELIGIOUS IMAM/DIRECTOR OF PGMA. HERE IS WHAT WE BELIEVE WE SHOULD DO:

We believe that there is a fundamental gap in what we believe that is against the decision of the Shura. They have generally felt that they had a better plan to replace the Imam of our community. We believe that this is completely wrong and is against the will of the community expectation. We are neutral community members who are facilitators opposing the Shura plans to fire the Imam and that neutral aspect is an incredibly important of what we must do to stop this action. We truly do not want this community to be disfranchised by the acts of the Shura members and above all to hold onto something like a grudge against our Imam that is not useful or beneficial for our community, but as far as we can tell right now there is no vote of confidence from the current Shura creating turmoil in this community and therefore we are calling for this Shura to stop -they are violating the constitution of PGMA (see section on how to remove the Imam under PGMA constitution). Our argument for broadening the base is not a new one in looking at the history of PGMA, either.

First, we should understand that this Shura was not only within their constitutional authority to fire the Imam, Dr. Ahmad Azzaree, but also that the arguments made by this Shura for firing the Imam make a persuasive case for us as a community to stop them entirely inshaa Allah. Please help us by signing this petition below in support of the Imam against the Shura will because there is no vote of confidence from the current Shura as soon as possible.

Secondly, as we may know that an Imam in our faith is the highest leadership position that can be attained in the Islamic faith. Our Imam provides council to the community, guidance and spiritual education. In addition to providing leadership to individuals in our community, he also provides social leadership at PGMA.

In order to fulfill the mission of PGMA Community, by signing this petition means that you agree that the time has come to stop this action as well as to stop all of the bad actors under this current Shura immediately and expeditiously. Thank you so much in advance.