Petition to screen England games at EURO 2012 on the big screen at Wharf Green, Swindon!
29
people have signed this petition.
Add your name now!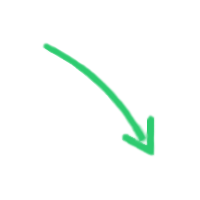 29

people

have signed.

Add your voice!
Maxine K.
signed just now
Adam B.
signed just now
There is a link to the story above... Swindon Borough Council have BANNED the screening of live England games during Euro 2012, this summer. The big screen, originally opened for the use of major events, especially sports, was also refused as a place to host England World Cup 2010 games. The hypocrisy of this decision by Swindon Borough Council sticks out like a sore thumb, given some of the excuse thrown up. Wiltshire police seems to believe it would be easier to keep and eye on people in pubs because they are used to these events and they fear trouble will erupt in the Town Centre (please note all the local Town Centre bars that would screen the football instead are about a 30 second walk away and it's probably worth reminding the police that there has been football related violence in pubs up and down the Country once or twice before!) Swindon borough council have noted the costs of security etc for such an event - despite the fact they are famed for there lack of grip on fiances (over £400,000 spent on a FAILED wi-fi system for a start). Local bars, funnily enough, have expressed their concern (not over the lack of £'s in their tills i may add) and also, apparently, local businesses won't make a penny (in fact it'll cost them!) on the hosting of England games on the big Wharf Green screen. Warranted sarcasm aside, the local taxpayer is again being ignored, despite the vast majority wanting something different, but hey-ho, do we matter? Swindon Borough Council continue to waste hundreds of thousands of our £'s on nonsense but can't back an event like this? Surely the Wiltshire police would like the majority of Football fans all in one place? There should be more CCTV around there than the pubs also oh, and what a surprise that local pubs don't what the Wharf Green screening the matches! Only one or two pubs show the football during the regular season, so i don't know why places like Bushwackers are even concerned! They make enough money at the weekends and maybe not all families would like to go with their children in some of the bars at the bottom of Town, some of them are grim as it is! Also, there can be a designated, as other Town's and Cities do, "drinking" areas, so that everyone can enjoy the match. Anyway, i've set-up a petition, so sign and get it shared, let's put a bit of pressure on OUR Council to actually represent OUR voice for a change. My opinion is, it'd be a fantastic atmosphere and a fantastic occasion, to be enjoyed by ALL England fans across the Town, even when we eventually go out in the Quarter-Finals on Penalties!