Petition to San Bruno Park School Board from Portola Families
321
signers.
Add your name now!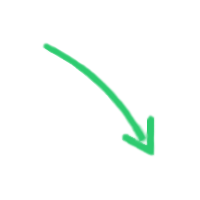 321

signers.

Almost there!

Add your voice!
Maxine K.
signed just now
Adam B.
signed just now
We, residents of San Bruno or family members of students attending schools in the San Bruno Park School District, submit this petition to the San Bruno Park School Board. 
This petition is made in response to the School Board's decisions made at a meeting that took place on February 13, 2013.  At that meeting, the School Board made a decision to close Crestmoor Elementary School at the end of this school year. They decided that current students attending Crestmoor School who live within the current Crestmoor Elemenary boundaries will be allowed to select any other San Bruno Park School District elementary school as their "home" school starting with the 2013-2014 school year.  They further decided that any current students attending Crestmoor Elementary as intra- or inter-district transfer students will be allowed to apply to any other San Bruno Park School District elementary school on the same basis that any other intra- or inter-school district transfer student may apply. Because of this concession to the Crestmoor community, there is a chance that some current students of other San Bruno Park schools who are intradistrict or interdistrict transfers will be bumped from the schools they have been attending, oftentimes for years, to other schools.
The School Board also changed the boundaries of Portola Elementary School by moving the Evergreen and Pacific Bay Vista apartment complexes to the Rollingwood Elementary attendance area. Current Portola Elementary students living in those apartments will be grandfathered in and allowed to remain at Portola Elementary, although it is unclear what this change will mean for younger siblings not yet in school.
Although the "school consolidation" issue was included on the agenda of the School Board's February 13 meeting, the public, including members of the Portola Elementary community, was advised only that the School Board would vote on whether to close Crestmoor Elementary and merge Crestmoor Elementary students into Rollingwood School. The last-minute presentation of the proposal that was ultimately passed prevented a full discussion of its details, a full examination of the implications for all San Bruno Park students, and a fair opportunity for representatives of other schools to voice their opinions.
By signing this petition, we request that the School Board do the following:
1) Minimize the disruption that closing Crestmoor Elementary will cause on the entire San Bruno Park School District by allowing intra-district transfers who are currently enrolled in San Bruno Park schools other than Crestmoor Elementary to remain at those schools going forward (in effect being "grandfathered" in) and have priority over students who seek to transfer into those schools from within the current Crestmoor Elementary boundaries or elsewhere;
2) Offer Inter-district transfers who are currently enrolled at San Bruno Park schools other than Crestmoor priority over any other incoming inter-district transfers at their current school, including those inter-district transfers currently enrolled at Crestmoor;
3) Whenever possible, maintain those existing interdistrict students at their current schools to help balance classes and minimize so-called split classes - classes consisting of two different grades;
4) Maintain Portola Elementary's existing boundaries, including the Evergreen and Pacific Bay Vista apartment complexes so that children that live in these communities are not forced to cross Skyline Boulevard to attend school;
5) Make decisions to move students from Crestmoor Elementary to other elementary schools with the San Bruno Park School District with the goal of maximizing full classes of same-grade students at those schools, and minimizing the need to have split classes;
6) Commit to minimize the changes in staffing at the remaining six San Bruno Park elementary schools.
Links