Petition to Return To Work
27
people have signed this petition.
Add your name now!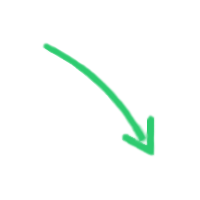 27

people

have signed.

Add your voice!
Maxine K.
signed just now
Adam B.
signed just now
PETITION TO RETURN TO WORK

To: Andrew Friedman, General Manager, Cargill Dayton Facility

Nelly Mencina, Graciela Ortiz and Ernestina Castillo are three long-time Cargill employees who were unjustly suspended for being union supporters. Terminating or otherwise disciplining employees who express support for a union in their workplace is a serious violation of federal law. We, the undersigned, call on you to cease and desist all retaliation against Cargill employees who express support for the union and immediately reinstate Nelly Mencina, Graciela Ortiz and Ernestina Castillo.

Update! On April 4, 2018 Community Solidarity with the Poultry Workers attempted to deliver this petition (which we first circulated by hand and got several hundred signatures) to Cargill management but Cargill was not receptive and nine of us were arrested for trespassing. Cargill is resisting any real dialogue with or accountability to our community. Please sign this petition and circulate it widely as an act of solidarity with these workers and the "Cargill Nine." We are seriously committed to defending their right to organize freely without coercion.

Read the Stories of Nelly, Graciela and Ernestina: Their stories are stories of suffering and courage: the courage to stand for their rights and what is right for everyone. Such courage and stubborn hope inspires other workers and it should inspire us to stand with them in their struggle for justice.
Nelly worked at Cargill Dayton for 11 years. She was a strong union leader and actively talked to her coworkers about organizing and many of her coworkers signed union cards with her. In 2017, Nelly suffered a workplace injury that left her with multiple torn tendons. When she returned to work after her surgery, the nurses regularly harassed her and told her that now that she was injured, she was useless and she should leave the plant and find a new job. In January, Nelly was called to the Human Resources office, where a manger fired her, and a supervisor escorted her from the premises. Nelly believes that she has been fired in retaliation for organizing to win a union for workers at Cargill.
Graciela worked at Cargill for 12 years. She is a strong union supporter and proudly wore her union shirt to work on Fridays with her coworkers. Following an injury and surgery, Graciela needed to work with certain restrictions, and after she had been back to work for a few months, her supervisor at Cargill told her that she couldn't work anymore until she brought in a doctor's note. However, despite multiple attempts to deliver a note, Cargill has refused to accept the note and allow her to return to work. Graciela believes that she has been targeted and retaliated against for her support of the union for Cargill workers.
Ernestina worked at Cargill Dayton for 14 years. She was a strong union supporter and wore her union shirt on Fridays with her coworkers. Ernestina was put to work on a new line in the plant, and she injured her shoulder. However, when she went to the infirmary, she was told that her bones ached because she was old, not because of the work, and that she would not be allowed to return to work until she brought in a doctor's note - and was told that she would be responsible for paying the medical bills. Ernestina has been out of work since October, and she believes that she has been targeted and retaliated against for her support of the union.
Get informed!
There are many studies that have been done on the inhumane conditions suffered by poultry workers. A good place to begin is with this extremely brief video produced by Oxfam America.

Oxfam has also produced a gripping on line interactive video, that can be viewed in smaller self contained units. It is also available as a PDF text.
Since the emergence of the poultry workers movement in the Shenandoah Valley in the Fall of 2015, local media have done many excellent reports on both the reasons why the workers need to get organized and the resistance of companies like Cargill to their getting organized. Cargill has gone so far as to hire Peter List and Kulture, LLC, an extremely expensive and "notorious" labor consultancy firm, to get advice and training on Kulture's specialty: how to create a climate of fear and intimidation without getting in trouble with the law.


According to an Administrative Law Judge (See link immediately above) Kulture, LLC. has engaged in unfair labor practices. If you want to understand how "labor consultancies" really operate, take the time to read this report on their behavior in a labor struggle in the Moreno Valley in California. "Labor consultant" anti-union campaigns are to old style union busting what "enhanced interrogation" is to torture: a more legally sophisticated way to do the same old thing.
Act!
Sign the petition. Get on the mailing list of Community Solidarity with the Poultry Workers. Send an email with your information to michaelfeikema@gmail.com. You will be informed of our monthly meetings, receive periodic updates and notices of all events, Visit the Justice For the Poultry Workers Facebook page, like it and follow it. It has a long line of posts with media reports and our own videos,photos and documents.
The most important thing we do is to act, to organize and show up at events like the Annual Poultry Workers Appreciation Day where workers have had a chance to tell their stories and where we have marched on poultry plants to let the workers, the managers and owners know that we stand with the workers. These are all seeds and you can be sure that some will bear fruit. After enough signatures are collected for this petition we will be delivering it to Cargill in person, as a group, along with workers. We hope you will be able to join us in standing up for Nellie, Graciela and Ernestina and for the right of all workers at Cargill and all of the poultry plants to organize without fear.
P.S. Cargill can do better. Many Cargill plants are organized in other parts of the United States. In Beardstown, Illinois, United Food and Commercial Workers Local 431 successfully negotiated into their contract an ergonomics program that exceeded the (unfortunately voluntary) ergonomic standards of the Occupational Safety and Health Administration (OSHA). Local 431's ergonomic program takes strong and effective steps to prevent injuries but it only exists because of the collective bargaining power of their union and the support of the community and political leaders in that area for the right of workers to organize.

Cargill and the poultry industry as a whole need to begin to move away from the "Disposable Workforce Model" that unfortunately prevails in the poultry industry towards a Sustainable Workforce Model, the only model that actually has a future and that will be good for the workers, the company and the community.

A first step would be to truly respect the right of their workers to organize without fear of retaliation or harassment. We, as a community, can help move them in that direction.