Petition to reopen Balti International Airport for regular flights
1832
signers.
Add your name now!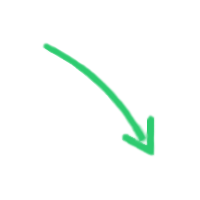 1832

signers.

Almost there!

Add your voice!
Maxine K.
signed just now
Adam B.
signed just now
Balti International Airport (BZY), closed for regular flights since early '90s (approximately 20 air routes operated from BZY until then) with only charter flights being operated until now, has to be reopened for regular flights again. With the ever growing numbers of passengers (around 1.5 million per year and growing in a country with total population of 3.5 million) flying to and from Moldova, ever growing numbers of taxis and buses from Balti to the overcrowded and very expensive Chisinau airport (even Air Moldova sells since May 2015 flight tickets from BZY to Paris, London, Rome, Moscow, Kiev, Istanbul, Frankfurt, etc. with a "transfer flight" on... bus from BZY to KIV), the time has come to reopen Balti International Airport for the entire northern part of Moldova, but also neighbouring regions in Romania and Ukraine, as well as simply for a wider air traffic offering in the entire Moldova - regular and low-cost flights are welcome.
Aeroportul Internațional Bălți (BZY), închis pentru cursele regulate de la începutul anilor '90 (aproximativ 20 destinații deservite până atunci), cu doar zboruri charter operate până în prezent, trebuie să fie redeschis pentru zboruri regulate din nou. Cu un număr tot mai mare de pasageri (aproximativ 1,5 milioane pe an și în creștere într-o țară cu o populație totală de 3,5 milioane) care zboară spre și din Moldova, și un număr tot mai mare de taxiuri și autobuze din Balti la aeroportul din Chișinău supraaglomerat și foarte scump (chiar Air Moldova vinde din mai 2015 bilete de avion de la BZY la Paris, Londra, Roma, Moscova, Kiev, Istanbul, Frankfurt și așmd, cu un "zbor de corespondență" la KIV efectuat cu... autobuzul de la BZY la KIV), a venit momentul de a redeschide Aeroportul Internațional Bălți pentru întreagă regiunea de nord a Moldovei, dar, de asemenea, pentru regiuni vecine din România și Ucraina, precum și pur și simplu pentru o oferta mai mare de transport aerian în întreaga Moldova - zboruri regulate și low-cost sunt bineveniți.
Международный Аэропорт Бельцы (BZY), закрытый для регулярных рейсов с начала 90-х (около 20 обслуживаемых направлений до закрытия) и эксплуатируемый только чартерными рейсами до сих пор, должен быть снова открыт для регулярных полётов. С постоянно растущим числом пассажиров (около 1,5 млн. в год и постоянно растущим количеством авиапассажиров в стране с общей численностью населения 3,5 млн.), летающих в и из Молдавии, с постоянно увеличивающимся количеством такси и автобусов из Бельц в переполненный и очень дорогой аэропорт Кишинёва (даже Air Молдова продаёт с мая 2015 г. авиабилеты из BZY в Париж, Лондон, Рим, Москву, Киев, Стамбул, Франкфурт и др. с "пересадкой" на рейс из BZY в KIV на... автобусе), пришло время открыть Международный Аэропорт Бельцы для всей северной части Молдовы и соседних регионов в Румынии и Украине, а также для более широкого предложения авиасообщений для всей Молдавии - добро пожаловать регулярным компаниям и лоу-костерам.

Міжнародний Аеропорт Бєльці (BZY) закритий для регулярних рейсів з початку 90-х (близько 20 обслуговуваних напрямків до закриття) і експлуатований тільки чартерними рейсами досі, повинен бути знову відкритим для регулярних польотів. З постійно зростаючим числом пасажирів (близько 1,5 млн. у рік і постійно зростаючою кількістю авіапасажирів у країні із загальною чисельністю населення 3,5 млн.) літаючих в і з Молдавії, з постійно зростаючою кількістю таксі та автобусів з Бельц в переповнений і дуже дорогий аеропорт Кишинева (навіть Air Moldova продає з травня 2015 авіаквитки з BZY в Париж, Лондон, Рим, Москву, Київ, Стамбул, Франкфурт та ін. с "пересадкою" рейсом з BZY в KIV на ... автобусі) прийшов час відкрити знову Міжнародний Аеропорт Бєльці для всієї північної частини Молдови та сусідніх регіонів в Румунії та Україні, а також для більш широкої пропозиції авіасполучень для всієї Молдавії - ласкаво просимо регулярним і лоукост компаніям.
Balti Uluslararası Havalimanı (BZY), sadece charter uçuşlar şimdiye kadar işletilmektedir ile 90'ların (o zamana kadar BZY çalıştırılabilir yaklaşık 20 hava yolları) bu yana düzenli uçuşlar için kapalı, yine düzenli uçuşlar için yeniden gerekir. Yolcuların büyüyen sayılar (yılda 1,5 milyon civarında ve 3.5 toplam nüfusa sahip bir ülkede büyüyen) kalabalık ve çok pahalı Kişinev havaalanı (hatta Air Moldova gelen taksi ve otobüs sayıları hiç ve Balti'dan uçan büyüyen Moldova KIV için BZY) itibaren ... otobüste bir "transfer uçuş" vb Paris, Londra, Roma, Moskova, Kiev, İstanbul, Frankfurt, için BZY dan 2015 Mayıs beri uçak biletleri satıyor, zaman Balti yeniden geldi Uluslararası Moldova bütün kuzey kesimi için Havaalanı, ama Romanya ve Ukrayna'da da komşu bölgelerde, hem de basit olarak için tüm Moldova'da daha geniş bir hava trafik sunan - Düzenli ve düşük maliyetli uçuş bekliyoruz.
Международното Летище Белци (BZY), затворен за редовни полети от началото на 90-та година (около 20 сервира редовни дестинации пред закриване) и досега експлоатиран само чартърни полети, тя трябва да бъде възобновено за редовни полети. С все по-голям брой пътници (около 1,5 млн. на година а нарастващ брой на пътниците във въздушния транспорт в страната с общо население от 3,5 милиона.), летяща в и от Молдова, като все по-голям брой на таксита и автобуси летището от Белци в претъпканите и също много скъпо летище Кишинев (дори продава Air Moldova с май 2015 полети от BZY в Париж, Лондон, Рим, Москва, Киев, Истанбул, Франкфурт и др. с "прехвърлянето" с полет от BZY в KIV в... автобуса) че е време да се отвори Международното Летище Белци за цялата северна част на Молдова и съседните региони в Румъния и Украйна, както и за по-голяма оферта въздушните връзки за цяла Молдова - приветствам редовни фирми и ниско огън.

L'Aeroporto Internazionale di Balti (BZY), chiuso per voli regolari a partire dai primi anni '90 (circa 20 destinazioni servite lì), solo voli charter sono stati fatti fino ad oggi, dovrebbe essere riaperto per i voli regolari. Con un numero sempre maggiore di passeggeri (1,5 milioni all'anno e la continua crescita in un paese con una popolazione totale di 3,5 milioni), che volano da e per la Moldavia e un crescente numero di taxi e autobus per Balti 'aeroporto di Chisinau affollata e molto costoso (anche Air Moldova da maggio 2015 vende i biglietti da BZY a Parigi, Londra, Roma, Mosca, Kiev, Istanbul, ecc con un "trasferimento" a KIV in autobus da ... BZY), è giunto il momento di riaprire l'Aeroporto Internazionale di Balti per l'intera regione settentrionale della Moldavia, ma anche per le regioni limitrofe provenienti da Romania e Ucraina e per migliorare i collegamenti globali di fornitura l'aria per tutta la Moldavia - di linea e low-cost sono i benvenuti.
L'Aéroport International Balti (BZY), fermé pour des vols réguliers depuis le début des années 90 (environ 20 destinations desservies jusque là), seuls les vols charter ayant été effectués jusqu'à ce jour, doit être rouvert pour les vols réguliers. Avec un nombre croissant de passagers (1,5 million par an et en croissance continue dans un pays avec une population totale de 3,5 millions) qui volent vers et en provenance de Moldavie et un nombre croissant de taxis et bus de Balti à l'aéroport de Chisinau bondé et très cher (même Air Moldova vend depuis mai 2015 les billets d'avion au départ de BZY à Paris, Londres, Rome, Moscou, Kiev, Istanbul, etc., avec une "correspondance" à KIV en ... bus de BZY), le temps est venu de rouvrir l'Aéroport International de Balti pour toute la région nord de la Moldavie, mais aussi pour les régions voisines de Roumanie et d'Ukraine ainsi que pour améliorer l'offre globale de liaisons aériennes pour toute la Moldavie - les vols réguliers et low-cost sont les bienvenus.

Der Internationale Flughafen Balti (BZY), der seit Anfang der 90er Jahre (ca. 20 Flugrouten von BZY bis dahin) für regelmäßige Flüge geschlossen ist und nur mit Charterflügen bis jetzt betrieben wurde, muss für die Linienflüge wieder geöffnet werden. Mit den stetig wachsenden Passagierzahlen (rund 1,5 Millionen pro Jahr, und wachsend, in einem Land mit einer Gesamtbevölkerung von 3,5 Millionen Einwohner), die nach und aus der Republik Moldau fliegen und mit den ständig wachsenden Zahlen von Taxis und Bussen von Balti nach den überfüllten und sehr teueren Flughafen in Chisinau (sogar Air Moldova verkauft seit Mai 2015 die Flugtickets von BZY nach Paris, London, Rom, Moskau, Kiew, Istanbul, Frankfurt, etc. mit einem "Anschlussflug" im ... Bus von BZY nach KIV), ist die Zeit gekommen, um den Internationalen Flughafen Balti für den gesamten nördlichen Teil der Republik Moldau, als auch für die benachbarten Regionen in Rumänien und der Ukraine, sowie einfach für einen größeren Luftverkehrsangebot in der gesamten Republik Moldau wieder eröffnen - Linienflüge und Low-Cost-Flüge sind willkommen.
Międzynarodowe Lotnisko w Bielce (BZY), zamknięte dla regularnych lotów z początku lat 90. (około 20 zaplanowanych miejsc przed zamknięciem) i obsługiwane tylko loty czarterowe do tej pory, należy ponownie otwarta dla regularnych lotów. Dzięki coraz większej liczby pasażerów (o 1,5 mln. rocznie i rosnącej liczby pasażerów linii lotniczych w kraju, o łącznej populacji 3,5 mln.), latający iz Mołdawii, z coraz większej liczby taksówek i autobusów od Bielcew zatłoczonym i bardzo drogiego lotniska w Kiszyniowie (nawet sprzedaje Air Moldova w maju 2015 roku z lotów z BZY w Paryżu, Londynie, Rzymie, Moskwie, Kijowie, Stambuł, Frankfurtu i innych. z "transfer" na lot z BZY w KIV w... autobusie) nadszedł czas, aby otworzyć Międzynarodowe Lotnisko w Bielce dla całej północnej części Mołdawii i sąsiednich regionach, w Rumunii i na Ukrainie, a także dla szerszego łącza oferta powietrza dla całej Mołdawii - witamy regularnych firm i niskiej pożar.

Το Διεθνές Αεροδρόμιο Μπάλτσι (BZY) έκλεισε για τακτικές πτήσεις από τις αρχές της δεκαετίας του '90 (περίπου 20 αεροπορικά δρομολόγια εκτελούνται από BZY μέχρι τότε) με μόνο πτήσεις τσάρτερ που λειτουργούν μέχρι σήμερα είναι λευκό, θα πρέπει να ξανανοίξει για τακτικές πτήσεις και πάλι. Με το συνεχώς αυξανόμενο αριθμό επιβατών BZYπερίπου 1,5 εκατομμύρια ευρώ ετησίως και αυξάνεται σε μια χώρα με συνολικό πληθυσμό 3,5 εκατομμύρια ευρώ) που εκτελούν πτήσεις προς και από τη Μολδαβία, συνεχώς αυξανόμενο αριθμό των ταξί και των ακροφυσίων από Μπάλτσι στην υπερπλήρεις και πολύ ακριβό αεροδρόμιο Κισινάου BZY Air Moldova δεδομένου Μάιο του 2015 πωλεί τα αεροπορικά εισιτήρια από BZY στο Παρίσι, το Λονδίνο, τη Ρώμη, τη Μόσχα, το Κίεβο, την Κωνσταντινούπολη, τη Φρανκφούρτη, κλπ με τη «μεταφορά πτήσης» με το λεωφορείο από το ... BZY να KIV), έχει έρθει η ώρα να ανοίξει εκ νέου το Διεθνές Αεροδρόμιο Μπάλτσι για ολόκληρο το βόρειο τμήμα της Μολδαβίας, στοχεύουν περιοχές aussi γειτονικές στη Ρουμανία και την Ουκρανία, καθώς απλώς και μόνο για ένα ευρύτερο Προσφέροντας εναέριας κυκλοφορίας σε ολόκληρη τη Μολδαβία - πτήσεις τακτικών και χαμηλού κόστους είναι ευπρόσδεκτα.

ץלעב אינטערנאַציאָנאַלער ערפּאָרט (BZY), פֿאַרמאַכט פֿאַר רעגולער קורסן זינט פרי '90 (בעערעך 20 לופט רוץ אַפּערייטאַד פון בזי ביז דעמאָלט) מיט בלויז טשאַרטער קורסן אַפּערייטאַד אַרויף צו איצט ווייל ווייַס, האט צו זייַן ריאָופּאַנד פֿאַר רעגולער קורסן ווידער. מיט די טאָמיד גראָוינג נומערן פון פּאַסאַנדזשערז (וועגן 1.5 מל פּער יאָר, און געצויגן גראָוט אין אַ לאַנד מיט אַ גאַנץ באַפעלקערונג פון 3.5 מלן מענטשן) פליענדיק צו און פון מאָלדאָוואַ, אלץ גראָוינג נומערן פון טאַקסיס און נאַזאַלז פון ץלעב צו די יבערגעפּאַקט און זייער טייַער טשיסינאַו אַעראָפּאָרט (אַפֿילו Air Moldova זינט מאי 2015 סעלז פלי טיקיץ פון BZY צו פּאַריז, לאָנדאָן, רוים, מאָסקווע, קיִעוו, יסטאַנבול, פֿראנקפֿורט אם מיין, אאז"וו מיט אַ "פלי אַריבערפירן" אויף ויטאָבוס ... פֿון BZY צו קיוו), די צייַט האט קומען צו ריאָופּאַן ץלעב אינטערנאַציאָנאַלער ערפּאָרט פֿאַר די גאנצע צאָפנדיק חלק פון מאָלדאָוואַ, ציל אַוססי נעיגהבאָורינג געגנטן אין רומעניע און אוקריינא, ווי געזונט ווי נאָר פֿאַר אַ ווידער קרבן לופט פאַרקער אין די גאנצע מאָלדאָוואַ - רעגולער און נידעריק-קאָסטן קורסן זענען באַגריסן.

O Aeroporto Internacional de Balti (BZY), fechado para vôos regulares desde o início dos anos 90 (cerca de 20 destinos servidos lá), apenas voos charter têm sido feitas até à data, deve ser reaberto para vôos regulares. Com um número crescente de passageiros (1,5 milhões por ano e crescimento continuou em um país com uma população total de 3,5 milhões) que voam de e para a Moldávia e um número crescente de táxis e ônibus para Balti 'aeroporto de Chisinau lotado e muito caro (mesmo Air Moldova desde maio 2015 vende bilhetes de avião a partir BZY em Paris, Londres, Roma, Moscou, Kiev, Istambul, etc, com uma "transferência" para KIV in. .. BZY ônibus), chegou o momento de reabrir o Aeroporto Internacional de Balti para toda a região norte da Moldávia, mas também para as regiões vizinhas da Roménia e da Ucrânia e para melhorar as ligações globais de abastecimento ar para toda a Moldávia - programada e de baixo custo são bem vindas.
El Aeropuerto Internacional de Balti (BZY), cerrado por vuelos regulares desde principios de los años 90 (alrededor de 20 destinos servidos allí), se han realizado sólo vuelos chárter hasta la fecha, debe ser reabierto para vuelos regulares. Con un creciente número de pasajeros (1,5 millones de dólares por año y el continuo crecimiento en un país con una población total de 3,5 millones de dólares) que vuelan desde y hacia Moldavia y un creciente número de taxis y autobuses a Balti 'aeropuerto de Chisinau concurrido y muy caro (incluso Air Moldova desde mayo 2015 vende billetes de avión desde BZY en París, Londres, Roma, Moscú, Kiev, Estambul, etc con con una "transferencia" para KIV en. .. BZY autobús), ha llegado el momento de volver a abrir el Aeropuerto Internacional de Balti para toda la región norte de Moldova, sino también para las regiones vecinas de Rumania y Ucrania y mejorar los vínculos globales de suministro de aire para toda la Moldavia - regulares y de bajo costo son bienvenidos.
נמל התעופה הבינלאומי באלץ BZY, נסגר לטיסות סדירות מאז תחילת שנות ה -90 (כ -20 נתיבי אוויר פעלו מBZY עד אז) עם טיסות שכר רק פעל עד עכשיו להיות לבן, חייב להיות נפתח מחדש לטיסות סדירות שוב. עם המספרים הולך וגדל של נוסעים (כ -1.5 מיליון דולרים בשנה וגדלו במדינה עם אוכלוסייה של 3.5) טסים וממולדובה, הולך וגדל מספרים של מוניות וחרירים באלץ לשדה התעופה קישינב הצפופה ויקרה מאוד (אפילו האוויר מולדובה מאז מאי 2015 מוכר כרטיסי טיסה מBZY לפריז, לונדון, רומא, מוסקבה, קייב, איסטנבול, פרנקפורט, וכו 'עם "העברת טיסה" באוטובוס ... מBZY לKIV), הגיע הזמן לפתוח מחדש באלץ נמל התעופה הבינלאומי לחלק הצפוני של מולדובה, לכוון אזורי aussi שכנות ברומניה ואוקראינה, כמו גם פשוט לתנועה אווירית מציעה רחבה יותר במולדובה השלמה - טיסות בעלות נמוכה רגילה ויתקבלו בברכה.
Belcis Tarptautinis Oro Uostas (BZY), uždarytas reguliarius skrydžius nuo 90-ųjų pradžioje (apie 20 oro maršrutų iš BZY iki tol) tik su užsakomieji skrydžiai eksploatuojamos iki šiol turi būti atnaujinta dėl reguliariųjų skrydžių iš naujo. Su vis augančių skaičių keleivių (maždaug 1,5 milijono per metus ir augančių šalies gyventojų skaičius 3,5 mln), plaukiojančių į ir iš Moldovos, nors daugėja taksi ir autobusų iš Balti į perpildytą ir labai brangus Kišiniovo oro uosto (net Air Moldova parduoda nuo gegužė 2015 skrydžius iš BZY į Paryžių, Londoną, Romą, Maskvoje, Kijeve, Stambulas, Frankfurte, ir tt su "skrydžio perdavimo" ant ... autobusu nuo BZY į KIV), atėjo laikas iš naujo Belcis Tarptautinis Oro Uostas visai šiaurinėje Moldovos, bet ir kaimyniniai regionai Rumunijoje ir Ukrainoje, taip pat tiesiog platesnis oro eismo auka visame Moldovos - reguliariai ir pigių skrydžių yra sveikintinas.

Click to check updates and proposals as well as to make your suggestions on the unofficial Facebook page of Balti International Airport (BZY) created for the purposes of this petition.

The authorities to be informed of this petition:
Președintele Republicii Moldova
Ministrul Transporturilor și Infrastructurii Drumurilor
Ministrul Economiei
Ministrul Afacerilor Externe și Integrării Europene
Ministrul Dezvoltării Regionale și Construcțiilor
Primarul Municipiului Bălți
Partenerii Biroul pentru Relații cu Diaspora - Cancelaria de Stat
Președintele Consiliului Raional Făleşti
Președintele Consiliului Raional Sîngerei
Președintele Consiliului Raional Florești
Președintele Consiliului Raional Soroca
Președintele Consiliului Raional Drochia
Președintele Consiliului Raional Rîșcani
Președintele Consiliului Raional Glodeni
Președintele Consiliului Raional Dondușeni
Președintele Consiliului Raional Edineț
Președintele Consiliului Raional Ocnița
Președintele Consiliului Raional Briceni
Banca Europeană pentru Reconstrucție și Dezvoltare
Banca Europeană de Investiții
ELFAA - The European Low Fares Airline Association
IATA - International Air Transport Association
Airports Council International Europe | ACI EUROPE
PROAVIA French Airport and ATC Technology Association
Air Moldova
Carpatair (Moldavian)
Aeroflot
TAROM
Wizz Air
Transavia
German Wings
easyJet
Blue Air
AtlasJet
Meridiana
Air One
TUIfly
Ryanair
Pobeda
Vueling
airBaltic
LOT
Air France
Lufthansa
Alitalia
Austrian
CSA Czech Airlines
Ukraine International Airlines
SAS Scandinavian Airlines
S7 Airlines
Iberia