Petition to Renew The Contract of Dr. Siham Elsegeiny
107
signers.
Add your name now!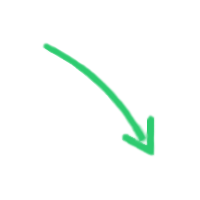 107

signers.

Almost there!

Add your voice!
Maxine K.
signed just now
Adam B.
signed just now
We, the parents of ISGNO, would like to make a request to the ISGNO Board, the JMA and the Board of Trustees, to renew the contract of Dr. Siham Elsegeiny for the upcoming academic year 2016-2017. This request is made solely on the basis that Dr Siham clearly shares the same vision for the school as the parents, which is to make ISGNO a strong Islamic academic institution that serves not only the present children of today, but also the generations that are to follow.
As parents, when it comes to choosing a school for our kids, we want only the best for them. We look for an institution that will undoubtedly help in the academic growth of our children, guarantee a bright future for them, nourish their strengths and encourage them to be better everyday. We look for an institution that will raise our children as strong, intellectual, confident individuals. And now, living in an era where our children are exposed to so many twisted versions of their religion, to temptations that are both morally and ethically wrong, it is more necessary than ever to provide our children with a knowledge of the true essence of Islam, and to raise them with not only an understanding of their religion, but the ability to confidently represent themselves as Muslims. Our children need to recognize their Islamic identity, and battle against the bigoted version of the media, not through fighting, but with the practice of Islamic morals. Thus, when we look at the Islamic School of Greater New Orleans, we see the best of both worlds: we see an institution where we hope that our child will receive the best academic institution, coupled with the best Islamic education; that will raise them into the proud Muslims that we dream for them to become. Dr. Siham has been clearly seen to work tirelessly towards the attainment of this goal. She focuses not only on ISGNO today, but ISGNO in the future.
Dr. Siham has come to this school with a purpose and a goal. She has focused on education and is working towards raising the standards of education and encouraging our children to perform better, and to reach for their highest limits. She has constantly reminded our children of their duties as Muslims and encouraged them to remember the practices of the Holy Prophet (P.B.U.H) and to incorporate those practices into their daily lives as well.
Ranging from academics to religion, Dr. Siham has made certain decisions this year, changed certain procedures, conducted necessary assessments, and she has done it all for the best interest of our children. She has kept our children in the forefront and through her care, concern and decisions, we have felt secure in sending them to school every day. She has been whole-heartedly involved in our children's education, and that is what we need in a principal. We support the decisions she has made, and in sha Allah we hope to see our visions of the school come true in the next few years. We plan to stand by her and support any decision that she carries out that focuses on making ISGNO a brighter and better place for our child's education.
We will appreciate it if the board considers our petition, and accepts the request we have made.