Petition to remove cars from Rechov Kiryat Arba
20
people have signed this petition.
Add your name now!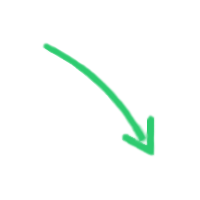 20

people

have signed.

Add your voice!
Maxine K.
signed just now
Adam B.
signed just now
After many months of asking the cars not to park on the street because of its inconvenience to everyone on the block we are writing this petition after an incident that an ambulance couldn't get past. In this situation it wasn't life threatening, but it could have been. It has opened our eyes that not only is it an inconvenience but it is dangerous and we demand you never put your car on the street unless in a designated spot. If this is not enforced we will go to the police immediately. The fear of an ambulance not being able to reach someone in need was the last straw.
אחרי חודשים רבים של בקשות חוזרות ונשנות שלא להחנות רכבים בצידי הרחוב ועל המדרכות בשל אי הנוחות שנגרמת לכל מי שגר ברחוב, אנחנו כותבים את העצומה הזו לאחר אירוע שבו אמבולנס לא יכול היה לעבור. במקרה הזה, זה לא היה מסכן חיים, אבל זה בהחלט היה יכול להיות. זה פתח לנו את העיניים - לא מדובר רק באי הנוחות אלא זה מסוכן ביותר ואנחנו דורשים שלא להחנות יותר בכלל את המכונית ברחוב אלא אם כן יש לך חנייה מסודרת. אם לא, אנחנו ניגש מיד למשטרה. החשש מאמבולנס שלא היה מסוגל להגיע למישהו נזקק לו במקרה חירום, היה הקש האחרון.