Petition to Remove Bill O'Brien from Park Board
30
people have signed this petition.
Add your name now!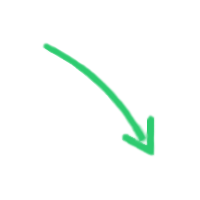 30

people

have signed.

Add your voice!
Maxine K.
signed just now
Adam B.
signed just now
On the afternoon of April 14, 2015, Bill O'Brien, a commissioner on the Le Roy Park District Board, went to my mother's home. After pounding on her door, ringing her doorbell, she told him to come in. He immediately began yelling at her and walking toward the chair she was sitting in. As he came into the living room he noticed my wife, niece, daughter and son were in the room with her too. He said, "Oh" and continued his tirade. He was yelling at her for asking questions about the Park District and Replex by filing a Fredom of Information Act (FOIA) request for financial information. He continued to become more agitated, shaking, red in the face yelling at my mother and pointing his finger in her face. This is a man bullying a 75 year old woman in her house in front of her daughter and grandchildren.
Whatever your political views are this type of behavior is unacceptable in any situation. This is not the type of person we want representing our city in any capacity. This attack on my mother is not the first. He has come to her home before. He also verbally attacked two other former City Council Members on private property. This latest attempt at bullying my mother makes it FOUR times he has done this.
Yelling, "It's none of your business what the Replex spends its money on!" at a 75 year woman who has heart problems in front of her grandchildren (one of them my son, who is 7 and has Autism and was very upset, scared and confused as to why this man was yelling at his grandmother) in her home is not acceptable in any way. This has to stop. I see this as a great injustice that anyone who disagrees or, as is their legal right, questions how things are run can be openly bullied. My mother and the people that have questions are within their legal rights. This upsets me as a son, a tax payer, and a military veteran.
I filed a police report and if he steps foot on my mother's property without permission he will be arrested. I just thought everyone in Le Roy should know how your elected official is acting. My mother wasn't able to attend the Park District meeting because the incident sent her to the doctor and her doctor advised her not to go.
Please consider signing this petition and sharing it. This sort of behavior has no place in our town! Let the Park District Board know that we do not want this type of behavior to represent our city regardless of your political views or opinions. That is why I am asking you to stand with me and send a CLEAR message, THIS SORT OF BEHAVIOR WILL NOT BE TOLERATED!