Petition to reconsider 270's final grade weight distribution
39
signers.
Add your name now!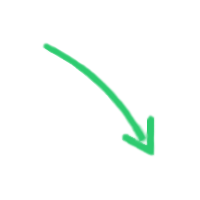 39

signers.

Almost there!

Add your voice!
Maxine K.
signed just now
Adam B.
signed just now
Dear Mrs. McCarthy,
We, the students of Nur 270, are concerned with the new distribution of weight for the course. While we understand and appreciate that changes may need to be made, we are concerned with this substantial change occurring so late in the program. Traditionally, the HESI has not been something we were told to prepare for. In fact, we have been told that you cannot prepare for it. The greatest weight it has been assigned is the potential of replacing a quiz grade: the ability to benefit a student and not detract from anyone. We feel that a jump from a potential grade, to 33% of a final grade is very drastic. Throughout our program, nothing has ever carried a 33% weight.
Furthermore, our final grade has been comprised of several weights (i.e. exams, quizzes, papers & group presentations). This provided students with many opportunities to succeed. Thus a 33% weight on a test that has been to date minute, concerns us. We have not been taught to how to succeed at the HESI, and we have not had a program structured around it until our final 5 weeks. In addition, we were given this news on the 1st day of 270 with a recommended book that is extensive on nursing in general. While it may be a good book to prepare for the NCLEX, it does not speak very specifically to the HESI and we have only had a few weeks to utilize this extensive 400 page book. We don't feel that we have enough time to do this in addition to study for our exams and complete our 2000 NCLEX questions. There is an option on the HESI website to utilize review tools but as students we can not access this portion because the instructors have to provide us with an access code and thats never been provided through out our program.
We are concerned because students who consistently perform well throughout the program are now at risk for not graduating as a result of the HESI exam. We are confused as to why this restructuring of the focus of our program has happened to the graduating class and was not implemented with a new incoming 101 class, who can be taught how to succeed at the HESI and anticipate this weighting at the end. This much of a large shift in focus worries us.  We understand the overall concept and the importance of HESI, as it relates to passing NCLEX rates, and where administration is coming from. We don't disagree that the HESI should count, but our suggestion is to decrease the HESI weight to perhaps 20% and increase exam weights to balance it. We feel that the new HESI weighting should be implemented from day one, with 101 students, so they can study and plan more accordingly. This would be more educationally sound.
We are not looking to insult anyone, nor are we threatening anything. We respectfully request that our feelings and concerns regarding this please be considered and hopefully addressed in a positive way.
Links