Petition to reassign a new Principal to Dos Caminos Elementary
138
people have signed this petition.
Add your name now!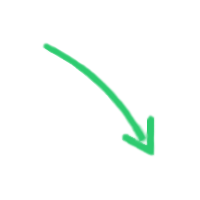 138

people

have signed.

Add your voice!
Maxine K.
signed just now
Adam B.
signed just now
Esteemed members of the Palmdale School District Board,
We the parents of the students of Dos Caminos as constituents and stakeholders respectfully petition the Palmdale Superintendent, the Superintendent's Cabinet and the Board of Trustees of the Palmdale School District to reassign a new Principal to Dos Caminos Elementary.
We believe that parental involvement is critical to student success as evidenced by the steady progress that our children have demonstrated during the last few years of the school's existence. As the Dos Caminos School Parental Involvement Policy states, "Parents play an integral role in assisting their child's learning. Dos Caminos relies heavily in a strong school-home partnership for its success."
We believe that this partnership is strongly reinforced by having clear communication and input from all stakeholders. We believe that the current principal, Ms. Laura Cervantes, has failed to maintain that clear and open communication with the parents and has diminished the role of parental involvement in the decision making process. Parents of Dos Caminos remember a time when an open door policy existed and administration made the effort to engage and work with parents. Now, parents must request an appointment and often Ms. Cervantes pushes difficult tasks or discussions with parents onto the assistant principal rather than meeting the needs of her community head on.
There are several instances that demonstrate that this partnership between the school and the parents has been damaged and without transparent and open communication, we as parents now feel antagonized in our quest to support and better the school community. Ms. Cervantes has through her short tenure at Dos Caminos threatened to ban parents from coming on campus, refused to adequately respond to parental concerns by not answering questions, called the Sheriff's department to address a group of parents with questions who wanted answers, refused to meet with parents in person and created an overall atmosphere of lack of general organization, vision or consideration to parent and student concerns. The general campus atmosphere is that of miscommunication and resistance to general parental input and input is by "invitation only" or through email only.
Another great loss to the preservation of the partnership is the decision by Ms. Cervantes to close the Family Learning Center. Parents of Dos Caminos students have lost out on the opportunity to assemble in this space for trainings, collaboration and an opportunity to build social networks and support for each other. This clearly does not embody Goal 5 of the Palmdale Promise which states: "Engage diverse families and communities in powerful learning and collaboration." Where once Dos Caminos Elementary was a leader in this vision, Ms. Cervantes has moved the school backwards as seen by the fact that she has turned our once highly involved and effective Parent Liaison into an office clerk who answers phones in the front office. To the further detriment of the students, parents and community the after school Boys and Girls Club program has been greatly diminished. This school year started with only 40 students of a school of 800 plus students being admitted to the program. A program which last year had around 70 students enrolled. At Dos Caminos there are many after school programs that students participate in that we are concerned might not continue under this administration, these include the Lego Club, Lego Robotics, Salsa Kids, Boys Choir, Art, and Girl Scouts. These programs provide an enriching experience for students and foster the sense that students reach their full potential through creative outlets.
We the undersigned are dissatisfied with the responses or lack of responses we have received to our concerns. Many of us have made great strides to be fully committed to the success of the school and the dual immersion program. We ask that you meet our most important and present concern with swift action by assigning a Principal to Dos Caminos that can preserve our most cherished traditions and provide our students with the best possible environment for their success. We need a leader who can continue the school's successful journey in the right direction rather than derailing all the wonderful and amazing things accomplished by the truly collaborative community Dos Caminos once was.
SPANISH
Estimados miembros de la Junta del Distrito Escolar de Palmdale,

Los padres de los estudiantes de Dos Caminos, como constituyentes e interesados, solicitamos respetuosamente al Superintendente de Palmdale, al Gabinete del Superintendente y a la Junta de Directiva del Distrito Escolar de Palmdale, que reasigne un nuevo Director/a a la Escuela de Dos Caminos.
Creemos que la participación de los padres es fundamental para el éxito del estudiante, como lo demuestra el progreso constante que nuestros hijos e hijas han demostrado durante los últimos años de la existencia de la escuela. Como dice la Política de Participación de los Padres de la Escuela Dos Caminos, "Los padres desempeñan un papel integral en ayudar al aprendizaje de sus hijos. Dos Caminos depende en gran medida en una sólida asociación entre escuela-hogar para su éxito ".
Creemos que esta asociación se ve fuertemente reforzada por tener una comunicación clara y la aportación de todos los interesados. Creemos que la Directora actual, la Sra. Cervantes no ha mantenido esa comunicación clara y abierta con los padres y ha disminuido el papel de la participación de los padres en el proceso de toma de decisiones. Los padres de Dos Caminos recuerdan una época en que existía una política de puertas abiertas y la administración hacía el esfuerzo de involucrarse y trabajar con los padres. Ahora, los padres deben solicitar una cita y a menudo la Sra. Cervantes empuja tareas difíciles o discusiones con los padres sobre el subdirector en lugar de satisfacer las necesidades de su comunidad.
Hay varios casos que demuestran que esta asociación entre la escuela y los padres ha sido dañada y sin una comunicación transparente y abierta, nosotros como padres ahora nos sentimos antagonizados en nuestra búsqueda de apoyar y mejorar la comunidad escolar. La Sra. Cervantes, a través de su corta permanencia en Dos Caminos ha amenazado con prohibir a los padres que vayan al plantel, se ha negado a responder adecuadamente a las preocupaciones de los padres al no contestar preguntas, llamó al departamento del Sheriff en una ocasión para dirigirse a un grupo de padres con preguntas que querían respuestas, se ha negado a reunirse con los padres en persona y ha creado un ambiente general de falta de organización general, visión o consideración a las preocupaciones de padres y estudiantes. El ambiente general del plantel es el de la falta de comunicación y la resistencia a la entrada general de los padres y la entrada es por "sólo invitación" o respuestas por correo electrónico solamente.
Otra gran pérdida para la preservación de la asociación entre padres y la escuela es la decisión de la Sra. Cervantes de cerrar el Centro de Aprendizaje Familiar. Los padres de los estudiantes de Dos Caminos han perdido la oportunidad de reunirse en este espacio para capacitaciones, colaboración y una oportunidad para construir redes sociales y apoyo mutuo. Esto claramente no incorpora el Objetivo 5 de la Promesa de Palmdale que dice: "Involucrar a diversas familias y comunidades en un poderoso aprendizaje y colaboración". Donde una vez que la Escuela Primaria Dos Caminos fue un líder en esta visión, la Sra. Cervantes ha dado pasos hacia atrás dado que ella ha convertido a nuestra efectiva Enlace de Padres en un empleado de oficina que contesta los teléfonos. Para empeorar la situación de los estudiantes, los padres y la comunidad, el programa después de la escuela ha disminuido considerablemente. Este año escolar comenzó con sólo 40 estudiantes de una escuela de 800 estudiantes admitidos al Boys and Girl Club. Un programa que el año pasado tenía alrededor de 70 estudiantes matriculados. En Dos Caminos hay muchos programas después de la escuela en que los estudiantes participan que nos preocupa no pueden continuar bajo esta administración, estos incluyen el Club de Lego, Lego Robótica, Salsa, Coro de Niños, Arte y Girl Scouts. Estos programas proporcionan una experiencia enriquecedora para los estudiantes y fomentan la sensación de que los estudiantes alcanzan todo su potencial a través de salidas creativas.
Los abajo firmantes no estamos satisfechos con las respuestas o la falta de respuestas que hemos recibido a nuestras preocupaciones. Muchos de nosotros hemos hecho grandes sacrificios para estar plenamente comprometidos con el éxito de la escuela y el programa de inmersión dual. Les pedimos que estén conscientes de nuestra preocupación más importante y presente con una acción rápida asignando un director/a a Dos Caminos que pueda preservar nuestras tradiciones más apreciadas y proporcionar a nuestros estudiantes el mejor ambiente posible para su éxito. Necesitamos un líder que pueda continuar el viaje exitoso de la escuela en la dirección correcta en lugar de descarrilar todas las cosas maravillosas y sorprendentes realizadas por la comunidad verdaderamente colaborativa Dos Caminos una vez fue.