Petition to Pope Francis for the former archbishop Ngo Quang Kiet of Ha Noi, Vietnam
2002
signers.
Add your name now!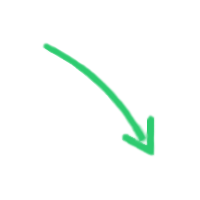 2002

signers.

Almost there!

Add your voice!
Maxine K.
signed just now
Adam B.
signed just now
Kiến Nghị gởi Đức Giáo Hoàng Phanxicô xin bảo trợ cho Đức Cha Ngô Quang Kiệt, cựu tổng giám mục giáo phận Hà Nội, Việt Nam
(Xin đọc bản tiếng Việt ở link http://bacaytruc.com/index.php?option=com_content&...)
****
Respectfully request of reviewing and/ or ruling justice to our former Archbishop Joseph Ngô Quang Kiệt in Việt Nam.
(Via preview of Cardinal Palazzo at Apostolico, Vatican City, Italia)
Dear Pope Francis,
On the occasion of the first day of the Lunar Year of the Rooster, 2017 which starts a new year in Vietnam, we, the undersigned, have solemnly prayed that Jesus Christ, our Almighty and Forgiving God always grants you with his most holy blessing. We also wholeheartedly pray to Virgin Mary, the mother of God, mother of our Catholic Church and also mother of all of us, the human beings, so she always guards, protects and gives you excellent health and brightest mind to lead your herd of lambs of God in the five continents to safely and finally arrive our Peaceful and Heavenly Destination.
In the celebration of every Christmas and Vietnamese New Year (TẾT) we, as well as all other lambs of the Catholic Church of Vietnam, especially the parishioners of the Archdiocese of Hà Nội (Việt Nam), have quietly wept and felt so sad for one of our Shepherds. He is Bishop Joseph Ngô Quang Kiệt, the former Archbishop of the archdiocese of Hà Nội, Việt Nam. Archbishop Joseph Ngô Quang Kiệt is a young, dedicated and brave bishop. He obeyed his superiors to be in charge of the archdiocese of Hà Nội after a number of years of his successful reconstruction and management to restore the deteriorated diocese of Lạng Sơn in northern Việt Nam. He overcame tremendous challenges and difficulties in all aspects. At that time, Lạng Sơn diocese had only 1 priest who was 100 years old and another nun who was over a hundred years old. There was no good place to build a cathedral in Lạng Sơn. However, Bishop Ngô Quang Kiệt put forth his initiatives and overcame toughest challenges to make a significantly important turnaround and reconstructed Lạng Sơn to make it become a great diocese on its solid foundation.
After his success, he was appointed Archbishop of the archdiocese of Hà Nội. The central political government of Vietnam in Hà Nội, a herd of cruelest wolves, had tried so hard to defeat him. They used the most dirty political means to unseat him so his lambs in Hà Nội be disbanded and destroyed. However, bishop Ngô was always firmed on his stand to confront head on with those brutally political wolves. He always firmly positioned himself in front of his lambs to protect them. He publicly declared he is willing to be killed or imprisoned to save his herd of lambs exactly as Jesus had announced and executed his will to protect his Catholic Church and its faithful over two thousand years ago. Bishop Ngô had never abandoned his lambs and surrendered before those political authorities but he was under heavy pressure from his superiors in Vatican who gave up to the government of Việt Nam when they forced him to leave his top post of the archdiocese of Hà Nội. Father Ngô Quang Kiệt was forced out of his archdiocese in a dark, stormy night by his own superiors in the Church of Việt Nam. This incident was accurately assembling to the historic event in which Jesus was arrested by the Jewish people in Gethsemane. In the meantime, the other weak, trembling and surrendering officials of our Church of Việt Nam have continued assuming key positions in the Church.
In the New Year, we are bending real low our heads to respectfully request your fair reassessment upon our former Archbishop Joseph Ngô Quang Kiệt. He is one of the great talents of our Catholic Church of Vietnam. If you do not plan to use him as a governing shepherd in Việt Nam during this time then please provide him with fair reassessment, righteousness and justice.
We pray Jesus, our loving shepherd, to protect you, our Holy Francis, so you may think of our Archbishop Ngô who has always obeyed his superiors and protected his faithful in any circumstances. He has been currently living in monastery of Châu Sơn in North Việt Nam after he was forced out to exile from his herd of lambs. Vatican officials and his holy brothers in the Church of Việt Nam brutally alienated him from his lambs under fiercely unjust political pressure from the mostly corrupted government of Vietnam with heartless assistance of some officials in Vatican itself.
Thank you for your kind and loving consideration. May God always bless you and your divine administration in Vatican.
Respectfully yours,