PETITION TO OVERTURN THE DECISION TO BAN GUESTS 21 YEARS AND OLDER FROM DVHS PROM/BALL 2016
38
people have signed this petition.
Add your name now!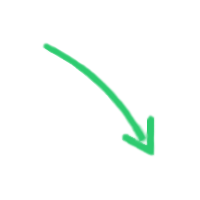 38

people

have signed.

Add your voice!
Maxine K.
signed just now
Adam B.
signed just now
PETITION TO OVERTURN THE DECISION TO BAN GUESTS 21 YEARS AND OLDER FROM DVHS PROM/BALL 2016
Reasoning for this petition:
Very last minute-Prom/Ball is in two days. All in attendance have already paid for tickets, dresses, tuxedos, suits, hair appointments,makeup appointments, transportation, and other expenses.None of this is cheap, and lots of students, due to their own personal reasons, were forced to pay for most of it themselves.Even if students do receive refunds for their guests' already purchased ticket, all of the other money spent is now down the drain.
Confusing-When sales for prom tickets began, students were allowed to have clearance regarding guests 21 years or older from select administrators as long as identification was provided. Students were also assured that there would be no issues as long as the guest provided an I.D. at the door. But today, through various members of the leadership class, students found out that indeed their guests would no longer be allowed to attend if they were again, 21 years or older. We as loyal students,would like to know why an official statement was not released, either as an announcement on schoolloop the day the decision was made,an announcement over the loudspeakers, anything but the hearsay that would unfortunately prove to be true later on.
Humiliating-Some students,as we know, are introverts, and do not usually enjoy large dances such as these, not feeling the urge to "let loose" around friends from school. Because of this reason, many students decided to invite people they know from outside the school in order to feel more comfortable.Some looked forward to introducing their school friends to their friends from the outside, no malintent, just fun.
Alcohol is not a problem- Because the school is doing random breathalyzer checks before and after prom,pat-downs of both genders,and making sure that the students can not leave before 11 pm without permission from a parent, older individuals will have no opportunity to buy alcohol or bring alcohol inside the facility.
If you agree with this petition or having anything else to add, please comment your full name as your virtual signature below/ let us know if you have something to add. Thank you!