Petition to not allow Satanic statue on Ar capital grounds.
26
people have signed this petition.
Add your name now!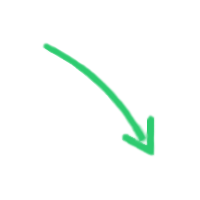 26

people

have signed.

Add your voice!
Maxine K.
signed just now
Adam B.
signed just now
By signing this petition, you agree that the Satanic temple should not be allowed to build a statue on the Arkansas state Capital grounds. The proposal Was created as a direct response to another proposal that a monument of the Ten Commandments be placed on the grounds of the Arkansas state capital. Their claim is that if the Ten Commandments are allowed to be displayed on the capital grounds, then their statue should be allowed as well.
A monument of the Ten Commandments would be very positive and promote goodness while a Satanic statue symbolizes pure evil. No matter what denominations we may associate ourselves with, this is a very important issue that I believe all Christians should agree on. God makes it very clear in the Bible that we are to have no other gods before Him. That is why we Christians must come together and stand firm against this proposal to build a Satanic statue on the Arkansas state capitol grounds.
The harsh truth is that by not standing up against this statue, we are just as guilty as those trying to have it built. This is not a minor issue that should be taken lightly. It is part of our duty as Christians to oppose Satan and all of his plans. Therefore, it is not right for us to sit back and do nothing when there is an obvious sign that he is at work.
I have come to realize that sometimes praying is not enough. Some situations, like this one, require action. We must do all that we can to oppose this proposal. By signing this petition, you are declaring that you are not ready and will not put up with the shame as well as the moral and spiritual decline of the state of Arkansas.
Please share this petition with family and friends as well as on social media. It is important that we get as many signatures as possible to truly make a difference and potentially stop this proposal from being approved. Do not put it off until later. We are running out of time. We must make sure that our voices are heard before it is too late.
Please do not forget to sign this petition if you agree with the statements above. Remember that every signature counts and please don't forget to share this so that others may sign it as well. This is a very important cause and we need all the support that we can get.
Thanks so much to all who have signed and supported this petition. Hopefully our goal will soon be accomplished and the proposal to place a Satanic Statue on the grounds of the Arkansas state Capital will fail. In the meantime, God bless you all and thank you for your support.`