Petition to Move to Full Time In-Person WFB Elementary School
243
signers.
Add your name now!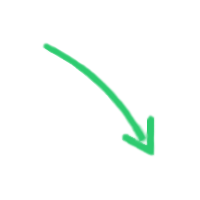 243

signers.

Almost there!

Add your voice!
Maxine K.
signed just now
Adam B.
signed just now
From March of 2020, the Whitefish Bay school district has struggled to continue to provide a high level of education to its students amidst almost daily changes due to COVID-19. The information used to make important decisions regarding operations has been inconsistent and ever changing. The knowledge we now have has stressed the heavy importance of the mental health of our children, stating that the risk to their mental health is higher than that of any COVID transmission. "The nation's top infectious disease expert [Anthony Fauci] just urged schools to reopen. We hope school officials in Madison and across Wisconsin were listening — those who have kept most of their students at home for online learning during the pandemic. School officials should be ready to open for the second semester in late January, at least for elementary school students." (https://madison.com/wsj/opinion/editorial/dr-anthony-fauci-sends-a-message-to-wisconsin-schools/article_dc9da817-0631-5e68-9137-fb12a90087e4.html)
"COVID-19 has uprooted lives and regular routines, making life more difficult practically, financially and emotionally for many families, and it also has taught us much about community. School leaders have observed and monitored how individual and collective actions have impacted the health and safety of everyone." A letter from Area Superintendents, Oct. 19, 2020.
We, as parents, cannot sit by to watch our children miss out on crucial educational, developmental, and social needs. It has been stated that "within the Whitefish Bay School District, whole child development has always been paramount for our students. Increasing student connectedness, belonging, and engagement is a top priority in our learning community." Mr. Justin Nies WFB letter, Dec. 7 2020. We, as parents, petition the Whitefish Bay School Board to immediately reopen the elementary schools to provide Full time school, while still providing a full virtual option for parents who choose to opt out.
Children under the age of 12 are not proven to transmit COVID-19. The spread of COVID-19 "among children and from children is not really very big at all, not like one would have suspected," Fauci said. "So let's try to get the kids back." [to school]. (https://madison.com/wsj/opinion/editorial/dr-anthony-fauci-sends-a-message-to-wisconsin-schools/article_dc9da817-0631-5e68-9137-fb12a90087e4.html)
North Shore COVID numbers are very low.

As of Dec. 30 2020, in all of the North Shore, less than 11 children ages <12 have COVID
As of Dec. 30 2020, in all of the North Shore only 0.56% of the population has COVID.
As of Dec. 30 2020, there are only 36 active COVID cases.

Our teachers will not be at an increased risk in returning to teach our children.

Our children need to be in school interacting with students, and learning from face-to-face teaching.
We love our teachers and want them to feel safe and supported. We truly believe they can both teach face-to-face, and remain safe.

Schools remain open worldwide even amongst heavy lockdowns.

France is under strict lockdowns, but has prioritized schools to remain open.

Mental Health of our children is a main priority
Holy Family, Dominican, and Santa Monica are successfully running full time classes, proving that it is possible within this population and community.
We need to lower the threshold for sending our kids back to school full time/in person. The metrics are too high, and not realistic.
We, as parents, have observed that the virtual teaching program is ineffective, and creates unnecessary added stress for both teachers and students (and parents).
Students with special needs are not having their needs met.

Essential therapies have been at least cut in half.

It is very difficult for both teachers and students to switch between modalities. This creates severe inconsistencies and confusion amongst the students and teachers.
We do continue to support the option of full virtual school for those who opt out.