Petition to Merrick Garland to Investigate Donald Trump for Crimes Against the U.S. Constitution
15
people have signed this petition.
Add your name now!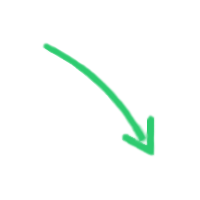 15

people

have signed.

Add your voice!
Maxine K.
signed just now
Adam B.
signed just now
Petition to Merrick Garland
Former President Donald J. Trump conspired to overturn a valid and fair 2020 Presidential Election. He incited mistrust with the "Big Lie" about the election being stolen from him. Over 60 lawsuits on his behalf claiming fraud were thrown out of the court because of lack of evidence on his part. He conspired to incite the insurrection of January 06, 2021 to over turn a fair 2020 Presidential Election. He plotted to decertify that election and pressured Vice President Mike Pence to violate the Constitution in this capacity. Donald Trump's hand written notes, recorded phone calls and reams of other evidence show how he pressured state and local election officials and elected state officials. Trump asked these officials to fraudulently "find him votes". Donald Trump persuaded an appointee of the Justice Department to draft a false letter stating that the 2020 Presidential Election was corrupt, and "he would do the rest." He participated in plots to orchestrate the January 06, 2021 insurrection which attacked the United States Capitol in an effort to remain in power and to subvert the peaceful transfer of power as outlined in the United States Constitution.
Donald Trump allegedly committed crimes against the United States Constitution and American Democracy. This appears to be supported by more than abundance of evidence. Lieutenant Colonel Alexander Vinderman has advocated prosecuting, to the fullest extent of the law, all law breakers at the highest levels of our Government in order to preserve and protect "The Rule of Law" and "justice" for America.
Our current politicians have not acted responsibly in this matter, and democracy dies when the majority of citizens keep quiet. In an effort to preserve justice, protect democracy and take back our government, please sign this petition. It demands that Attorney General Merrick Garland immediately launches an investigation into these alleged crimes against the United States Constitution and the American people and to convene a Grand Jury when appropriate. That is a vital step to restoring faith in American Democracy and protecting democracy's survival.
Send a strong, loud and clear message to Attorney General Merrick Garland with TENS OF MILLIONS of signatures. Please share this petition and link and make it go VIRAL.