Petition to Make Masks Mandatory at the University of Arkansas
241
signers.
Add your name now!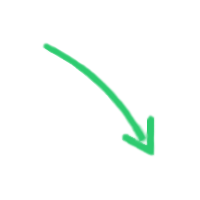 241

signers.

Almost there!

Add your voice!
Maxine K.
signed just now
Adam B.
signed just now
English Department Statement on Mask-Wearing At the University of Arkansas
The English Department urges the Board of Trustees at the University of Arkansas to make masks mandatory, rather than encouraged, in our classrooms and hallways during the duration of the COVID-19 pandemic. We call on university leadership to model and mandate best practices for reducing transmission, and to provide the materials to do so, including masks, face-shields, and other protective equipment. We believe that mask-wearing must be framed as a community-based commitment, a public health resolution akin to our recent decision to be a smoke-free campus. We recognize that the health of those that live, work, study, and serve our university community creates an impact that extends beyond the grounds of our campus, and we are encouraged by the City of Fayetteville's recent ordinance to mandate mask-wearing in public spaces. As a public university, we should be encouraging and modeling such responsible citizenship among our students. Many of our peer or aspirant universities have already made that commitment: the University of the Texas at Austin, the University of Kansas, the University of Missouri, the University of Illinois, and many other universities have made recent announcements about requiring masks.
As a department, we want to keep our classrooms safe for all students. One of the strengths of the English Department is our discussion-based classes: students read, talk, share, and debate together. Recent scientific studies about airborne transmission of COVID-19 show both the long incubation period of the virus and the manner in which it is transmitted through droplets in the air released by talking and singing. This research shows the vulnerability of people when in close contact, such as in an enclosed classroom space, but also the efficacy of mask-wearing in reducing COVID transmission.
Our region in Northwest Arkansas has seen a staggering increase of positive cases, and Washington County COVID test positivity rates have been above 11% for 28 consecutive days. Recent UAMS modeling shows Arkansas' active COVID-19 cases could reach 175, 000 by September 27, with around 3,100 hospitalizations by October. The closely watched Institute for Health Metrics and Evaluation (IHME) at the University of Washington shows pandemic deaths in Arkansas could reach 1,650 by Oct. 1.
We remind you that faculty, staff, and students do not operate in isolation: we are enmeshed in diverse communities, and many of our students and faculty have caregiving or childcare responsibilities, live in multi-generational households, work as "essential workers" to pay for their education and expenses, belong to communities of color that have higher risk factors, are disabled, or share other vulnerabilities. Campus re-openings are an issue of civil rights, particularly disability, racial, and gender equity. Given the disproportionate representation of COVID-19 infection and death in Black and brown communities, university policies that bring people to campus but do not require well-known safety procedures, such as masks, run the risk of compounding the impact of racial inequity. As a matter of health, safety, justice, equity, and ethics, we call upon university administrators and communities to value the lives of marginalized racialized and disabled people by requiring masks if face-to-face instruction is to take place. Students and faculty should not have to disclose their personal vulnerabilities in classrooms to encourage other students to wear masks. Furthermore, we recognize not everyone has access to healthcare or the means to pay for treatment after contracting COVID-19. Finally, we also note that COVID-19 is a novel disease and its long-term impact and risk-factors are still to a great degree unknown.
The University must do its part to slow that spread, and help faculty be able to take the measures needed to protect the safety of themselves, their students, staff, and the broader community.
Thank you.
The Faculty and Staff of the English Department