Petition to Make Gas Chamber for Animal Euthanasia Illegal in North Carolina
13
people have signed this petition.
Add your name now!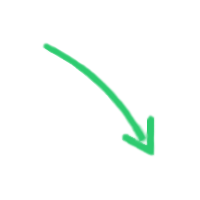 13

people

have signed.

Add your voice!
Maxine K.
signed just now
Adam B.
signed just now
My name is Julia Skinner, and I am a senior. Many months ago, I got a job at a veterinary clinic in Winston-Salem, and I have been working there ever since. I aspire to become a veterinarian in the future, so I figured that this was the perfect way to gain experience.
I know exactly how animal euthanasia works, and I understand that it is sometimes the best option for pets that cannot be taken care of, or pets that are too old or in pain. Every vet that I've ever visited used injections for euthanizing a pet. The animal simply loses consciousness and drifts off to sleep. Once they fall unconscious, they aren't afraid or in pain anymore. I believe that this is the best possible method of euthanasia for animals.
One day, while browsing through my Facebook page, I was surprised to find a page that dealt with gas chambers in North Carolina. I clicked on the link and read more about the page. It turns out that we have several counties that still use gas chambers for euthanasia. I didn't even realize that something this barbaric and inhumane could ever take place in such a wonderful state as ours. When animals are placed in a gas chamber, they don't fall unconscious quickly, as they do with an injection. It can take several minutes for the carbon monoxide gas to affect their brain and render them unconscious. While this is happening, the animal is upset, frightened, and fighting to get out of the chamber. Some aren't killed the first time, meaning that they have spent several minutes being gassed and then released, only to be gassed again. The animal is not allowed to spend their last moments comfortable and surrounded by people who genuinely care. They are thrown in a cramped metal box, sometimes with other animals, so that the shelter employees can kill several animals at once.
Economically, using the gas chambers makes no sense at all. According to the Animal Sheltering website, "A CO chamber must be commercially manufactured and properly equipped and maintained or its operation will be painful and inhumane even for healthy adult dogs and cats. Studies have proven that it is actually more expensive to operate a CO chamber within the strict operational parameters required than it is to purchase and use approved euthanasia drugs." The staff of the shelter is also put at more risk of injury and death with the use of a gas chamber as opposed to the use of an injection. If the chamber is not properly maintained, the workers in the room with the chamber can be affected by escaping gas. No such risk is posed with a euthanasia drug. Animals are also more likely to be frightened into fighting a staff member when faced with a small metal box than when given a simple injection.
Based on my research and my experiences at my job, I strongly believe that the act of gassing animals to euthanize them is wrong, both morally and economically. It's bad for the staff, inhumane for the animal, and costly for the government. Something as barbaric as using gas chambers should not be permitted at all in North Carolina, and I strongly believe that legislation should be passed banning the use of gas chambers and ONLY allowing the use of injections. It is a more humane way of ending an animal's pain and suffering. After all, why would you try and end that suffering with even more suffering?