Petition to Lift Improper Eucharist Distribution Regulation
60
people have signed this petition.
Add your name now!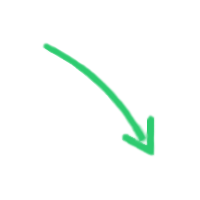 60

people

have signed.

Add your voice!
Maxine K.
signed just now
Adam B.
signed just now
In response to Archbishop Thomas Rodi's May 20th regulation that the distribution of the Eucharist only be distributed in the hand:
On July 24, 2009, the Congregation of Divine Worship and the Discipline of the Sacraments responded to a letter involving a very similar situation[1]. The letter referenced a decision the Dicastery made during a previous pandemic. In that letter, the Dicastery observed that "each of the faithful ALWAYS has the right to receive Holy Communion on the tongue, nor is it licit to deny Holy Communion to any of Christ's faithful who are not impeded by law from receiving the Holy Eucharist." (emphasis added) The quoted portion of that letter cited the language from its Instruction Redemptionis Sacramentum n. 91 and 92.

The archbishop's decision also goes beyond what the USCCB's guidelines[2] suggest.
It is clear that Archbishop Rodi's regulation was made beyond the authority bestowed upon him. It doesn't matter if there's another way to receive our Lord in the Blessed Sacrament. What matters is that the faithful have an absolute right to receive Him on the tongue.

Please consider signing this petition to request Archbishop Rodi correct his improper regulation on the distribution of the Eucharist.

[1]The Congregation of Divine Worship and the Discipline of the Sacraments letter: https://1.bp.blogspot.com/-su_FQyvGOAQ/Xl_DMwPYppI/AAAAAAAAHOc/BKmaPIR49bwSCgZVziEfypt6CQU_P0EKgCLcBGAsYHQ/s1600/IMG_1808.JPG?fbclid=IwAR3k_bTFWuXAcOn4D-IpzGY5-euXX5ZSmZ3rLtMvSlC_hxsLVRvfR2N54ZM

[2] Addressing the question of whether Communion should be taken in the hand or on the tongue, the guidelines state: "We believe that, with the precautions listed here, it is possible to distribute on the tongue without unreasonable risk." https://www.ncronline.org/news/coronavirus/us-bishops-guidelines-reopening-mass-groups-10-sanitizer-during-communion