Petition to let Damien Anderson, Joe Papa, and Evan Zelesnick attend Senior Day and Football Banquet
40
people have signed this petition.
Add your name now!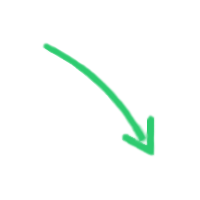 40

people

have signed.

Add your voice!
Maxine K.
signed just now
Adam B.
signed just now
If any of you aren't aware of the consequences of the fight at the St. JOES VS. Notre Dame High School Football game last week, 3 boys, my son, Damien Anderson, Joe Papa, and Evan Zelesnick were penalized with suspension from 2 upcoming games, one of which is the Bishop Ahr game, and the other game suspension will take place in the next season of whatever sport the athlete participates in. This suspension, puts the boys "not in good standing" as per the St. Joe's handbook, with the football team and bans them from Senior Day and the Football Banquet. However, if this had happened 3 games ago, then they would all be allowed to attend. There is no logic in that.
My son, Damien, a SENIOR, has participated in football at St. Joes, for all 4 years. He has been on the honor roll every semester since Freshman year. He has NEVER been suspended from ANY games, has NEVER instigated ANY fights, and yet he is being penalized excessively. He is not allowed to attend HIS SENIOR day. The state rules do not ban the athletes from the festivities, the state rules ban them from the competition site. This ban from the Senior Day and Banquet is an add on penalty from the administration. I agree they have to be punished, although they did not start the fight, but to ban the 3 boys from Senior Day and the Football Banquet is excessive and unnecessary. I am asking for your support.
I am asking for your support, because this could be YOUR son. If any of your sons played lacrosse in the last few years, you may recall an Immaculata and CBA lacrosse game where the benches cleared for both fights. THE TEAM WAS FIGHTING ON THE FIELD. One of those fights occurred the very last game of the season, and EVERYONE attended the banquet without any mention of being penalized for the fight on the field. Yes, boys were suspended, but no one was banned from the banquet. WHY is football different? ASK YOURSELVES. ASK YOURSELVES WHY am I still paying $500 although we were told 4 years ago, some of you more than that, that the $500 was temporary. Do you pay $500 for any other sport at St. Joe's??? WHY are these boys being made to feel that what they did was SO WRONG that they have to be punished every which way, even OFF the field.
I am asking for your support to let him attend his Senior Day and let them attend the Banquet. They deserve to attend. Let the punishment be appropriate. They are suspended and not allowed to go the Bishop Ahr game. They are suspended from the next game of the next sport they play in the next season. Give them a detention if they must, but not Senior Day, and not the Banquet. The boys worked hard for those days.
Damien was also currently suspended from Student Council this week, which banned him from the 2 meetings this week, BUT, he WASN'T banned from the food drive. Doesn't that sound a little off? He is suspended from the council, but allowed to the food drive…. The administration is NOT setting a standard across the board, from sport to sport, and from event to event.
I may not win this fight for my son, but maybe I can win this for your son. I would never think as a Freshman mom that I would NOT be pictured with my son, holding my rose at Senior Day, PROUD that he played St. Joe's VARSITY Football. You have a voice. Don't be complacent and accept that the rules are the rules, because rules can be rewritten. The boys ARE being punished. Do you know how bad they want to play Bishop Ahr? That's a punishment, but to be told, you can't be recognized as a SENIOR after playing for four years, and told you can't sit and enjoy a great time and meal at the Banquet with your team, family, and coaches after a pre-season and season of dedicated work-outs and practices…that's excessive.
Joe Papa was taking hits in the face with his helmet OFF. You better believe that my son, Damien, would defend EVERY SINGLE ONE OF YOUR SONS on the field and off, WITHOUT hesitation as to what the penalties might be, because each one of them is his brother. They were defending each other. Don't let the administration beat them up unnecessarily and to their whim.
In case you don't know…the banquet is given BY THE PARENTS, not the administration, so they shouldn't have a say over it. Without the parents there would be no banquet. Administration doesn't even attend the banquet. The only people at the banquet who represent the school are the coaches, who WE, AS PARENTS, invite AND PAY FOR. WE PAY FOR THE BANQUET. The administration DOES NOT contribute to the banquet. WE PAY. The boys should be allowed to go.

I am reaching out to you, the parents of St. Joseph High School Football athletes. Please support our boys. Punish them, don't continue to put salt in their wounds. Many of you have been so kind in reaching out to me in support, and I am touched and humbled. I'm asking you to please take it further. Please sign this petition.
Thank you,
April Sidwa
(Damien's Mom)