Petition to join Greenland to Canada
59
people have signed this petition.
Add your name now!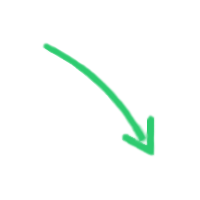 59

people

have signed.

Add your voice!
Maxine K.
signed just now
Adam B.
signed just now
Ukiorpassuit Kalaallit Nunaat nunasiatut Dansk-init aqunneqarsimapput. 1979-mi qinersinikkut kalaallit nunaanni namminersornerulerneq eqqunneqarpoq, kisianni qangali kalaallit namminersulerniarlutik siunertaqarput anguniagaqarlutillu, ullorlu manna tikillugu suli anguniarlugu. 2009-mi kalaallit qinersisinneqarmata namminersorneq eqqunneqaraluartoq Kalaallit Nunaat suli namminiilivinngilaq, tamannalu aporfiginagu suli kalaallit kissaatigaat namminiilivinnissaq. Kisianni Dansk-init oqartussaaffik tigummineqartillugu suli namminiilivinnissaq anguneqarsinnaanngilaq.
Tamaattumik qinnutigaarput oqartussaaffik Canada-mut tunniunneqassasoq kingusinnerpaammik 1. Juli 2018 nallertinnagu. Uagut kalaallit tamatta pisinnaatitaaffigaarput Dansk-it kunngeqarfianiit avissaarsinnaatitaalluta nunat tamat (FN) atsiugaat artikel 1 (2) malillugu.
Whereas Greenland has been under the suzerainty of Denmark for centuries now, and the people of Greenland have been self governing since 1979, the issue of the final self determination of Greenland remains open to this day. Since the decade of the 1980's the people of Greenland have been exploring the possibility of independence, and have seen that independence for Greenland is completely impractical, and therefore have no choice but to abandon the quest for an independent Greenland. Nevertheless, Greenland no longer wishes to be dependent upon Denmark.
We, the undersigned people of Greenland, do hereby petition the government of the Kingdom of Denmark to immediately arrange for Greenland to be transferred to the suzerainty of Canada, the final transfer to occur by no later than July 1 2018; and we do hereby invoke all of our rights to self–determination as per Article 1 (2) of the Charter of the United Nations.
Considérant que le Groenland a été sous la suzeraineté du Danemark depuis des siècles, les habitants du Groenland ont été auto administres depuis 1979, la question de l'auto détermination finale du Groenland reste ouverte à ce jour. Depuis la décennie des années 1980 les habitants du Groenland ont exploré la possibilité de l'indépendance et ont vu que l'indépendance du Groenland est complètement irréaliste, il est nécessaire d'abandonner la quête d'un Groenland indépendant. Néanmoins, le Groenland ne veut plus dépendre du Danemark.
Nous, soussignés le peuple du Groenland, demandons par la présente que le gouvernement du Royaume du Danemark organise immédiatement le transfert du Groenland à la suzeraineté du Canada, que le transfert définitif ait lieu au plus tard le 1er Juillet 2018; et nous invoquons par la présente tous nos droits à l'auto-détermination conformément à l'article 1 (2) de la Charte des Nations Unies.
Ud fra følgende betragtninger Grønland har været under overhøjhed af Danmark i århundreder nu, og befolkningen i Grønland har været selvstyrende siden 1979, at spørgsmålet om den endelige selvbestemmelse Grønland er fortsat åben for denne dag. Siden årti af 1980'erne folk Grønland har været at undersøge muligheden for uafhængighed, og har set, at uafhængighed for Grønland er helt upraktisk, og derfor ikke har noget valg, men at opgive jagten på en uafhængig Grønland. Alligevel Grønland ikke længere ønsker at være afhængig af Danmark.
Vi, undertegnede folk i Grønland, må hermed indgive et andragende til regeringen I Kongeriget Danmark til straks sørge for Grønland, der skal overføres til overherredømme af Canada, til den endelige overdragelse ske senest den 1 juli 2018; og vi hermed påberåbe alle vores rettigheder til selv-bestemmelse som pr artikel 1 (2), i chartret om Forenede Nationer.