Petition to Install a Crosswalk or Light on 4th & Obispo
218
signers.
Add your name now!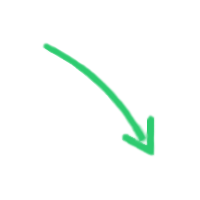 218

signers.

Almost there!

Add your voice!
Maxine K.
signed just now
Adam B.
signed just now
***UPDATE CITY OF LONG BEACH TO INSTALL TRAFFIC SIGNAL AT 4TH & OBISPO!***
After sending this petition to Councilwoman Jeannine Pearce's office, she has worked with the Public Works department to assess and approve the installation of a traffic signal at 4th & Obispo. This is a DIRECT result of all your signatures and feedback on the lack of safety in this area. Thank you SO MUCH to everyone who contributed! Our neighborhood will be getting a little safer. Full article in the Long Beach Post: https://lbpost.com/news/2000010490-petitioned-traf...
******************************
To Whom It May Concern:
The City of Long Beach is full of diverse and unique neighborhoods, each having local business and character to offer enjoyment for residents and visitors alike.
The iconic neighborhood of Belmont Heights is home to many families, business owners, artists and entrepreneurs. This highly concentrated area contains an integrated mix of residential and commercial living. I believe that all residents and business owners alike value safety as one of the important building blocks that makes the community thrive with such vitality.
As you may or may not be aware, an individual was hit and killed by a car crossing the street at 4th and Obispo around 9:30pm on October 15, 2016. Our community is shocked to hear of this tragic news and my immediate reaction to this tragedy is to call for a safer neighborhood. Being a resident of this neighborhood, I believe that the community could greatly benefit from a crosswalk at the intersection of 4th Street and Obispo Avenue.
First off, on the south side of Obispo and 4th, there lies a residential neighborhood containing families and individuals in both apartments and houses. On the north side of Obispo and 4th, there are two popular businesses - Hole Mole, and a car wash - as well as a bus stop and college housing directly west of Obispo. On the south side of Obispo, the location of Taqueria la Mexicana also drives a ton of foot traffic across 4th at Coronado. These create attractions for the residents of our neighborhood and the greater Long Beach area, and increases the pedestrian and automobile traffic in the area.
This leads to my second point. Obispo and 4th is arguably just as busy of an intersection as other moderately busy intersections (for example, Temple and 4th or Termino and 4th). Though it is not composed of 2 main arterials, Obispo is still a highly traveled street due to its residential qualities, and because it stretches from Pacific Coast Highway all the way down to Broadway St. The bus stops on 4th and Obispo on both east and west sides, increasing the transportation density of the area.
The protected crossing options in the area are quite limited to what the area demands. We have two protected options of crossing the street between the large intersections of 4th and Temple Ave and 4th and Redondo Ave: the arterial intersection of Redondo and 4th two blocks down from Obispo, and Orizaba and 4th, where there is a crosswalk outside of the Ralph's. These inconveniences lead most individuals to brave crossing the street at Obispo and 4th.
Though every individual is the judge of their own safety, I think the community would highly benefit from a protected crossing option at this intersection because of these reasons and avoid additional loss of life or injury to residents and drivers in our neighborhood.
I urge you to seriously consider the installation of a crosswalk at the intersection of 4th Street and Obispo Ave, for the safety of the residents and the consideration of the businesses around the area.
Sincerely,
Malila Hollow
Pianist and Music Educator