Petition for Federal funding to fight Alzheimer's disease
462
people have signed this petition.
Add your name now!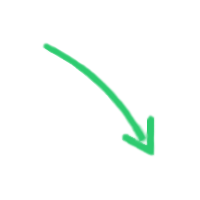 462

people

have signed.

Add your voice!
Maxine K.
signed just now
Adam B.
signed just now
Xi Zeta Omega Chapter of Alpha Kappa Alpha Sorority, Incorporated® in the District of Columbia takes action to support Alzheimer's patients and caregivers
Dear Friend:
As part of the Alpha Kappa Alpha Sorority, Incorporated® Health Promotion Initiative, we have partnered with the Alzheimer's Association to bring awareness to Alzheimer's disease and Caregiver Support. According to the National Institutes of Health, Alzheimer's disease is the nation's most expensive disease, with an estimated cost of $259 billion in 2017. It also is one of the fastest growing health challenges among African Americans.
To raise awareness and advocate for resources, Xi Zeta Omega Chapter of Alpha Kappa Alpha Sorority, Incorporated® is calling on our members, family, friends and colleagues to join us in petitioning the United States Congress to take proactive measures to support Alzheimer's patients and their families.
Each year on the summer solstice – the longest day of the year in the Northern Hemisphere - the Alzheimer's Association encourages individuals, groups and organizations to show love and support for those affected by Alzheimer's disease. This year The Longest Day occurs on Wednesday, June 21, 2017. As a collective, Alpha Kappa Alpha Sorority, Incorporated® will participate in events nationwide.
Xi Zeta Omega Chapter has chosen to deliver a petition to Congress on this day to impress upon our legislative representatives, the critical need for resources and support to fight this disease. We are collecting signatures from around our community to garner support for funding, research and medical care directed towards Alzheimer's disease.

Per their May 5, 2017 press release, "...the Alzheimer's Association estimates that by mid-century the number of people with the disease is set to nearly triple, and the costs of Alzheimer's are projected to more than quadruple to $1.1 trillion. Today, funding for Alzheimer's research at the NIH is under $1.4 billion per year. Leading experts have said a greater investment is still needed if we are to stay on the path to preventing and effectively treating Alzheimer's by 2025. Demonstrating the urgency of this crisis, the NIH Professional Judgment Budget commissioned by Congress has already recommended a $414 million increase in spending on Alzheimer's disease research for fiscal year 2018."
REQUESTED ACTION BY CONGRESS:
We thank the United States Congress for the most recent $400 million-dollar historic appropriation to the National Institutes of Health to address Alzheimer's research needs. We seek the explicit affirmation from Congress to increase funding again in 2018. Also, we call on legislators and the White House to enact legislation that DOES NOT include Alzheimer's disease as a pre-existing condition for the purposes of health insurance, as is currently outlined in the American Heath Care Act (AHCA) advanced by the U.S. House of Representatives. This vulnerable population cannot withstand having any interruption in their insurance coverage or escalation of premiums adding to their existing financial hardship. Additionally, we ask for the EXCLUSION from health care legislation, any provision that would allow states to opt out of covering treatment for Alzheimer's disease in state health insurance plans.
By signing this petition, I have chosen to act and make my voice heard. I stand for legislation that offers affordable healthcare and continues the progress we have made in fighting against an illness that:
affects more than 5 million Americans,
ranks 6th in leading causes of death,
affects 1 in 3 seniors and
causes 15 million Americans to provide unpaid care to people with dementia.
Thank you for advocating and fighting with us!