Petition to Improve Pedestrian Safety
172
people have signed this petition.
Add your name now!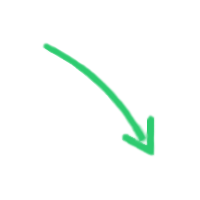 172

people

have signed.

Add your voice!
Maxine K.
signed just now
Adam B.
signed just now
November 9, 2016
To whom this may concern:
We, the undersigned, are concerned Stamford Citizens urging effective and immediate actions to significantly calm traffic in school zones and in other dangerous pedestrian crossings throughout our City.
We request at least one crossing guard in front of Stamford High School. We ask for narrow, ten foot wide, painted driving lanes with painted crosswalks and "stop for pedestrians in crosswalk" signage using all additional best principles of traffic calming. Additionally, we ask that speed limits be lowered from 25 to 20 mph in ALL school zones.
We further request that all State Legislators follow the example of many other states to allow speed-enforcement cameras to identify and penalize speeding vehicles. Habits change when there are consequences for reckless behaviors. The Stamford Police are severely understaffed and can not be expected to monitor speeders throughout the City. These ticketing systems are examples of excellent automatic police work without tying up manpower.
In the past four years, there have been too many accidents in front of Stamford High, including the tragic death of student Karina Tinajero-Arreguin on November 5th. Karina, 18, was stuck by a van while crossing Strawberry Hill Avenue. She was a cautious pedestrian who always warned her friends to cross the street carefully. Karina was not in a crosswalk because there is no crosswalk from Dunkin Donuts all the way to the north end of Tully Center. We see no excuse for neglect in front of our oldest high school.
Andrena Forlenzo, a counselor at Stamford High, was hit by a vehicle in the same block last December! Substitute teacher Carmine Passero, was killed in the same block in 2014! Two students Vinny Sunky and Kimberly Quiroa were hospitalized after being hit by a motorist in the same location in 2012!
Without crossing guards or automated speed camera enforcement, drivers routinely travel 10 to 20 miles per hour over the limit, creating extraordinarily dangerous scenarios. Five percent of walkers die if hit at 20mph yet eighty-five percent die if hit at 40 mph!
The City paid $1,000,000 for a traffic study in 2007. In the course of the study, the Glenbrook community requested pedestrian safety improvements on Strawberry Hill Avenue as one of the top priorities to protect the safety of children using the street. Nine years later, we are still at status quo. It is time now to step up traffic calming treatments and enforcements to prevent more tragedies.
We respectfully ask for immediate action to address this public safety emergency. Correcting well-known, yet conspicuously unaddressed, life threatening hazards is the least we can do to honor the memory of Karina Tinajero-Arreguin. We can do a lot better and the time is now!
P.S. We are only asking for signatures, not donations. Once you type your name and email address and click "SIGN PETITION," your signature will be recorded. You can close the window that asks for donations from the website

Spanish Translation

Petición para Mejorar la Seguridad de los Peatones
Noviembre 9, 2016
A quien le interese:
Los abajo firmantes estamos preocupados por los ciudadanos de Stamford y nos urge tomar acciones efectivas e inmediatas para calmar significativamente el tráfico en las zonas escolares y en otros cruces peatonales peligrosos en toda nuestra ciudad.
Solicitamos al menos un guardia de cruce en frente de Stamford High School. Pedimos que sean pintadas lineas de señalización para el paso de peatones de 10 pies de ancho, y letreros de "Stop" para cruces peatonales. También pedimos que se reduzcan los límites de velocidad en TODAS las zonas escolares de 25 a 20 mph (millas por hora).
Adicionalmente solicitamos que todos los Legisladores Estatales sigan el ejemplo de muchos otros estados e instalen cámaras que penalicen los vehículos que excedan la velocidad permitida. Los hábitos cambian cuando hay consecuencias por comportamientos imprudentes. La Policía de Stamford no cuenta con suficiente personal y no se puede esperar que monitoree a los infractores en toda la Ciudad. Este sistema de cámaras automáticas de tickets son ejemplos de excelente trabajo policial automatizado sin mano de obra.
En los últimos cuatro años, ha habido demasiados accidentes frente a la escuela Stamford High, incluyendo la trágica muerte de la estudiante Karina Tinajero-Arreguin el pasado 5 de noviembre. Karina, de 18 años, fué atropellada por una furgoneta mientras cruzaba la avenida Strawberry Hill. Ella era un peatón muy cauteloso que siempre advertía a sus amigos que cruzaran la calle cuidadosamente. Karina no estaba en un cruce de peatones porque no hay ningún cruce desde Dunkin Donuts hasta el extremo norte de Tully Center. No hay excusa para la negligencia en frente de nuestra escuela secundaria más antigua.
Andrena Forlenzo, consejera en Stamford High, fue golpeada por un vehículo en el mismo bloque el pasado diciembre! La maestra suplente Carmine Passero, fue asesinada en el mismo bloque en 2014! Las estudiantes Vinny Sunky y Kimberly Quiroa fueron hospitalizadas después de ser golpeadas por un conductor en el mismo lugar en 2012!
Sin los guardias de cruce o las cámaras automatizadas de velocidad, los conductores viajan habitualmente de 10 a 20 millas por hora por encima del límite de velocidad, creando escenarios extraordinariamente peligrosos. El cinco por ciento de los peatones mueren si son golpeados a 20 mph, y el ochenta y cinco por ciento mueren si son golpeados a 40 mph!
La Ciudad pagó $ 1,000,000 por un estudio de tráfico en 2007. En el curso del estudio, la comunidad de Glenbrook solicitó mejoras en la seguridad de los peatones en la avenida Strawberry Hill como una de las principales prioridades para proteger la seguridad de los niños que usan la calle. Nueve años después, todavía estamos en el status quo. Es tiempo de dar un paso y reforzar las señales de tráfico para evitar más tragedias.
Respetuosamente pedimos acciones inmediatas para enfrentar esta emergencia de seguridad pública. Corregir los peligros ya conocidos, pero claramente desatendidos y disminuir los peligrosos que atentan contra nuestra vida es lo mínimo que podemos hacer para honrar la memoria de Karina Tinajero-Arreguin. Lo podemos hacer mucho mejor y el tiempo es ahora!
P.D. Sólo estamos pidiendo firmas, no donaciones. Una vez que escriba su nombre y dirección de correo electrónico y haga clic en "SIGN PETITION", su firma será registrada. Puede cerrar la ventana que pide donaciones desde el sitio web.