Petition to dissolve current SACAP Board/Council due to Mismanagement of the Architectural Profession
1143
signers.
Add your name now!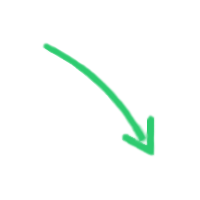 1143

signers.

Almost there!

Add your voice!
Maxine K.
signed just now
Adam B.
signed just now
1.Dissolution of SACAP due to the following:
The profession has been lamenting the desperate state of affairs for many years now, and in many instances we have repeatedly warned both government and professional bodies about the impending demise of the profession that we now see today. Good governance has been completely eroded by careless appointment of administrators and Council members without the requisite qualifications, and compounded by vested interests. Architecture must be run by ARCHITECTS, and not bureaucrats who do not even have an appreciation of the prestige attached to this profession, and sacrifice it takes to both become and remain a professional architect.
1.1.Appointment of board members who have no relevant *qualifications* and some instances, experience.
1.2.Appointment of a board member without following *due process* as prescribed by the Act.
1.3.Appointment of a registrar without experience nor qualifications within the built environment.
1.4.Appointment of a board that is *unrepresentative of demographics* as required by the Act.
1.5.Repeated failure to obtain approval for *IDoW* from the Competitions Commission and failure to put in place an interim measure, thereby endangering the public.
1.6.Failure to obtain approval for *Professional Fees* from the Competitions Commission.
1.7.Failure to engage government and *formulation of policies* affecting the profession especially in as far as transformation and the procurement system are concerned eg. PPPFA
1.8.Dissolution of the *Transformation Committee*
1.9.Dissolution of the *WiASA* Task Team which was also responsible for advancement of women's interests.
1.10. *Lack of investment* into initiatives meant for the benefit of the profession.
1.11. Abnormal *inflation of salaries* and honoraria for senior staff and board members respectively.
1.12.Failure by board to investigate allegations *maladministration and corruption* by the registrar.
1.13.Failure to *engage Voluntary Associations* prior to publication of policies, especially those that were repudiated by the CC.
1.14.Failure to *transform* the profession as in line with the Construction Sector charters.
1.15.Failure to *grow* the profession in line with service delivery needs of our country. As of 2008 the total number of professionally registered architects stood at 9396 and 8 years later dropped to (as of May 2016) had dropped to 8482, representing a drop of 914.
1.16.Failure of SACAP to deal with *public complaints* in a fair and objective manner which results in registered professionals being prejudiced.
1.17.Failure of SACAP to confront and deal with lawlessness by municipalities who allow unregistered people to submit building plans for approval which is a contravention of national building regulations.
1.18.Failure of SACAP to make meaningful intervention in municipalities; parastatals; government departments; public and private institutions on the unlawful process they follow in order to appoint professional architects/consultants which is not in line with the architectural code of conduct and Architectural ACT No.44 of 2000.
1.19.Continuation of SACAP's Council affairs despite not quorating for an extended period.
1.20.Acquisition of the a building worth millions when there are much bigger crisis.
2. Demands:
2.1. Immediate dissolution of Council/board because in its current form it is illegitimately constituted as far as the Act is concerned.
2.2. We call for a thorough forensic investigation into the affairs of both Council and the registrar's activities.
2.3. We also call for the suspension of annual registration fees until investigations have been concluded.
2.4. For the Minister of the Department of Public Works to appoint an interim Council/board in accordance with the Act to ensure that there is no Interruption of day-to-day operations continue.
2.5 Finally – We call for an inquiry into the current CBE board's fitness to hold office, in light of their failure to investigate complaints against SACAP by members of the profession. It should be noted that CBE's failure to exercise its mandate extends to the other professional bodies as well.