PETITION TO DISBAR THE LAWYERS OF FACEBOOK AND TWITTER
373
people have signed this petition.
Add your name now!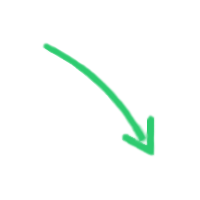 373

people

have signed.

Add your voice!
Maxine K.
signed just now
Adam B.
signed just now










We, the undersigned, do hereby petition to all applicable agencies and courts with authority to investigate, hold accountable and disbar the lawyers at Twitter and Facebook for failure to engage their legal obligations as lawyers to correct corporate wrongs as demanded by the following
RCW 2.48.220:

Grounds of disbarment or suspension:

(3) Violation of his or her oath as an attorney, or of his or her duties as an attorney and counselor.
(6) For the commission of any act involving moral turpitude, dishonesty, or corruption.
(10) Gross incompetency in the practice of the profession.
(11) Violation of the ethics of the profession.
The law known as Sarbanes Oxley which demands that corporate lawyers do everything in their power to correct any wrongdoing in a corporation in which they are employed.
8 U.S. Code § 241. Conspiracy against rights which prohibits two or more people to conspire to deny anyone their first amendment rights, even if the act they conspire to do is, in itself, a legal act.
Anti-Trust Law in regard to a Justice Department statement issued last year regarding "a growing concern that these companies may be hurting competition and intentionally stifling the free exchange of ideas on their platforms,"
The bad behavior on the part of Facebook and Twitter lawyers regards failing to end the corporation's obvious policies of conspiracy to censor political voices with the understanding that such censorship could do harm and with the obvious intent to do emotional and financial harm, allowing trolls to threaten Christians and conservatives and apparent religious bigotry against Christians.
Petitioning for the disbarment of lawyers is not unusual and remains part of our standard expression of free speech..This petition shall be sent to the California Bar, The California Supreme Court, The Attorney General of the United States, The Justice Department and the Federal Trade Commission. We, the undersigned, are not lawyers, but by signing are merely expressing a deeply held First Amendment-protected personal opinion about a societal issue of which we are intensely concerned and in we regard one solution as being the disbarment of the lawyers at Twitter and Facebook. We regard this to be a reasonable solution to an extremely severe societal issue on several levels, not the least being an anticipated reversal of censorship on social media by the current legal teams at Facebook and Twitter to prove to the bar, the courts and the government that they are doing their jobs as demanded by the California Bar well as an anticipated chilling effect on other lawyers who do or might misbehave similarly and convince them that such behavior is not in their best interests.