Petition to Deny Parole for Paul Cleveland Smith II
39
people have signed this petition.
Add your name now!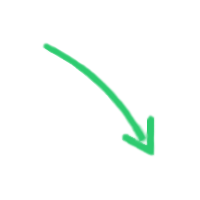 39

people

have signed.

Add your voice!
Maxine K.
signed just now
Adam B.
signed just now
Please deny parole to Paul Cleveland Smith II.  He has been convicted of the murder of Lisa Woodfin Smith on July 9, 1993.  Since this heinous act my family has struggled with copping with the loose of our daughter, sister, and mother.   Lisa's mother, sisters, and daughter are fearful of the actions Paul 'Rusty' Cleveland Smith may take if released.
Lisa and Rusty were married in May 1987 after a very short courtship.  The honeymoon was over way to soon.  Rusty suffered from alcohol and drug addictions which lead to mental and physical abuse toward Lisa.  Lisa spent the first years of their marriage hiding the abuse and making excuses for Rusty's behavior.  During this time, Lisa began pulling away from her family.  She started missing family gatherings such as Thanksgiving and Christmas.  Lisa tried everything she knew to change the behaviors Rusty had developed.  She felt if they had a child things would be different.  In May 1992, they had a daughter.  Needless to say, the beautiful child did not improve the situation.  In November 1992, after a particularly bad episode that left Lisa on the ground with a knife being held to her throat as her six month old child watched, Lisa decided to make a change.  Lisa left Rusty that weekend.
At our family's Christmas gathering in 1992, Rusty showed up at our grandparent's home with a gun.  He held my uncle at gun point and tried to force him to let him into the house to 'get Lisa and his child'.  Rusty was subdued by another family member before this action was achieved.  During the next 7 months similar actions were taken by Rusty.  Lisa was kidnapped, threatened, and harassed by Rusty.  Their divorce was final in April 1993.  This harassment continued after the divorce.  When Rusty discovered in July Lisa no longer lived with her mother he became obsessed.  After a week of phone harassment and sitting in front of her home, the unthinkable happened.
Rusty followed Lisa and her co-worker to a local mall.    Rusty waited in the sweltering heat for them to finish their shopping trip.  When Lisa reached her vehicle, Rusty was there with a gun.  Lisa turned to run back to the mall as Rusty pointed the gun and began firing.  After Lisa collapsed, the gun was turned on her co-worker.  She was much luckier than Lisa.    
Paul Cleveland Smith II was sentenced to life in prison for the murder of Lisa Woodfin Smith.  He was also sentenced to 20 years for attempted murder of her co-worker along with two 10 year sentences for pointing a fire arm for the Christmas incident. 
20 years is not nearly enough punishment for all of the heartache and hurt that has been endured by my family because of the selfish acts of one person that saw his ex-wife not as a person but as a possession. 
We, the undersigned, respectfully request that you deny parole to Paul Cleveland Smith II SCDC#00201443.
Links