Petition to Deny Parole for Anthony Fiorella, DOC #49474
10
people have signed this petition.
Add your name now!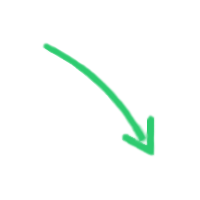 10

people

have signed.

Add your voice!
Maxine K.
signed just now
Adam B.
signed just now
May 10, 2017
Colorado Parole Board
Attention: Chairman of the Board
1600 West 24th Street, Building #54
Pueblo, Colorado 81003
Convicted Murderer: Anthony Fiorella, DOC #49473
Parole Hearing Month: July 2017
Dear Sirs and Madams,
While taking an innocent and leisurely walk on November 3, 1981, Michael Jeffries (22) was kidnapped by Anthony Fiorella and three other members of a transient group of criminals. Michael was then tied up and beaten for several hours at a small home occupied by the criminals in Colorado Springs.
Despite Michael's tearful pleas and cries for release, Anthony Fiorella and two other criminals drove Michael deep into the Rocky Mountains. Anthony Fiorella and one other murderer then forced Michael to hike 100 yards up a steep mountainside in the late night. Despite Michael's cries and screams for his life, Anthony Fiorella and the other murderer stabbed Michael 65 times. Amazingly, Michael was still breathing albeit faintly. Enraged by Michael's heroic desire to live, Anthony Fiorella and the other murderer then slit Michael's throat and crushed Michael's skull with several boot kicks. The two murderers left Michael on the blood-soaked mountainside in hopes animals would devour him. Thankfully and miraculously, Michael's massacred body was found several weeks later.
Anthony Fiorella pled guilty to First Degree Murder and accepted a Life Sentence with the possibility of parole in 20 years. He has only served 35 ½ years of his Life Sentence, and has painfully subjected Michael's beloved family to parole hearings in 2001, 2004, 2009 and 2014. This summer will be his fifth parole hearing. It will also be Michael's beloved family's fifth re-victimization.
As an American citizen, I STRONGLY OPPOSE parole for Anthony Fiorella. Justice and fairness demand he serve the full Life Sentence that he accepted in his plea deal to avoid the Death Penalty for his heinous, vicious and merciless crimes against Michael Jeffries and the State of Colorado.
Thank you very much for considering my thoughts on this urgent matter. I plead one final time that you vote to deny parole to Anthony Fiorella, so justice is served and Americans remain protected.
Respectfully,
American Citizen
P.S. May 10, 2017 would have been Michael's 58th birthday.