Petition to Deny Counter Point Recovery a Conditional Use Permit to Operate a 12- Bed Licensed Care Facility for Adult Men with Chemical Dependen
113
people have signed this petition.
Add your name now!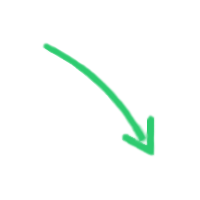 113

people

have signed.

Add your voice!
Maxine K.
signed just now
Adam B.
signed just now
Counter Point Recovery, LLC, (hereby referred to as CPR) owned and operated by Ms. Fartun Ahmed, is requesting a Conditional Use Permit in order to purchase, renovate, and operate 5022 Baker Road in Minnetonka as a 12 bed licensed care facility to treat up to 12 adult men with various mental and chemical dependencies. CPR currently operates a 6 bed licensed care facility at 14528 Moonlight Hill Road in Minnetonka which had 14 emergency 911 calls and 14 Department of Health Services citations since it's opening in March 2016.
CPR has a track record of non-compliance at their current location operating in Minnetonka. At this location CPR has proven incompetent with a 6-person facility, yet they are requesting expansion to double their residential capacity.

There are currently 6 active facilities in Minnetonka providing identical services to CPR with a capacity of 41 clients (CPR is 15% of total capacity).
23 calls to 911 were made in 2017 to these 6 locations – 14 of which were from CPR's existing site (61% of 911 calls made in 2017 to rehab facilities in Minnetonka were from CPR)
CPR had 4 times the 911 calls relative to their size
In a single inspection, CPR had 14 different citations including the license holder, CPR, submitting requests for payment of public funds for services that were not documented as being provided in the amount required.
In this inspection every client file reviewed for requirements governing consent to disclose suspected maltreatment of vulnerable adults did not conform to federal requirements and violated 3 Minnesota Statutes.
Every client file reviewed for requirements governing individual abuse prevention plans did not meet requirements. Their individual abuse prevention plans did not contain an individualized assessment of the persons' susceptibility to abuse by other individuals, including other vulnerable adults and self abuse.
In this inspection a third of the files reviewed for comprehensive assessments required for clients entering the program were given 29 days late.
Every client file reviewed for requirements governing progress notes and treatment plan reviews did not meet requirements on 6 different levels violating 2 Minnesota Rules.
CPR is not responsible with client property mismanaging the personal items and money of the vulnerable adults they serve as clients:
2 out of 3 files reviewed for requirements governing client property did not contain documentation of the receipt of client funds or other property.
A third of the files reviewed for requirements governing summaries of termination of services did not include continuing care recommendations. CPR is not upholding their vision nor obligation to give their clients the resources they need to get the help they require.
Every personnel file reviewed for requirements governing staff training did not meet requirements for the required annual trainings nor the training required for those working with mental health and substance abuse.
Every personnel file reviewed for requirements governing written annual reviews did not include any annual reviews.

The permit application has numerous inconsistencies and false responses misrepresenting their plans for the facility:

CPR falsified information and responses given in their application for approval of a conditional license to operate a 12 man drug rehab center.
In their application CPR falsely states there will be no visitation to residents admitted to the proposed facility.
Paragraph 5C in the application CPR states "No visitation is allowed in our program and any special events for resident family/parties will be held off site."
At the City Council meeting held on Thursday November 14th, 2017 when the proprietor of CPR was asked whether visitation was allowed their verbal response was that residents will be allowed visitation on Wednesdays, Saturdays and Sundays.
The application states no exterior or landscaping changes will be made to be proposed facility. This is a direct contradiction to their response to this question at the City Council meeting. In the meeting CPR proposed erecting a large fence on the premises in an attempt to provide security from the CPR residents and Minnetonka residents.
On their application CPR proposed a parking plan that requires them to remove a large tree.
CPR leadership on Nov 14th also stated potential expansion to a 15 stall parking structure.
The existing structure does not meet the requirements necessary to be used as a Drug Rehab center. Building codes require ceilings to be a height of 7 feet tall and bedrooms have ceilings at the height of only 6 feet tall.

There are already 6 locations within 3 miles and 4 are within 2 miles with a total capacity of 41 clients
The Location proposed for thei additional rehab center is not optimal given concerns regarding their ability to secure the facility
Upon receiving the requested police records for the current operating location of CPR over 18 individual documents were procured each containing at least 3 pages defining the overwhelming number of 911 calls made to this address since it's opening March of 2016.
In these documents disturbances to the community and public citizens are described.
A resident of CPR was documented as standing at the end of the drive way yelling at cars as they passed by.
The 911 notes also describe numberous disturbances from residents of CPR against their neighbors.

The proximity of the new proposed site for CPR is alarmingly close to many facilities where children are present both indoors and outside.
Notre Dame Academy, a preschool and elementary school, is less than a 3 minute walk to the proposed new location for CPR. (when accessing the 494 crossover bridge)
2 Pre-schools, 2 Elementary, and 1 Jr High School are within approx. 2 miles of this location
Many school districts have bus stops within one block of this location 5 days a week

Due to the proven lack of compliance of CPR to Minnesota Laws and Legistlation governing Drug Rehab facilities CPR poses a major threat to the safety of the children and vulnerable adults in the surrounding neighborhood of their new proposed location of 5022 Baker Road . In addition, the location of this facility does not provide the life enriching activities within walking distance of the proposed location necessary for the residents to build independent living in order to be successful in the program
There has been a lack of transparency and consistency regarding policies, schedule and other factors that do not allow the community to have full visibility to the concerns and questions they have regarding the company
As a result of the non-compliance of CPR with laws governing Drug rehabilitation Centers relating directly to the training of staff, treatment of residents, the falsified information provided on their proposal application, the nature of the overwhelming number of 911 calls received regarding the current CPR location directly relating to the close proximity of the proposed location to schools, children and vulnerable adults and the failure for this proposed location to meet the needs of the residents in order for this company to have a successful impact on its residents, I move to DENY Counter Point Recovery a conditional use permit to operate a 12-person facility at the address of 5022 Baker Road, Minnetonka, Mn.
Please do not deny the overwhelming proof that CPR has not lived up the the standards of the state nor the requirements necessary for a facility of this nature to successfully serve the community.