petition to create a new "Wheels Park" at Kilmer Park
64
people have signed this petition.
Add your name now!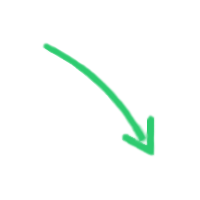 64

people

have signed.

Add your voice!
Maxine K.
signed just now
Adam B.
signed just now
North Vancouver is home to many healthy families who enjoy the outdoors. With many bike lanes, bike-friendly paths, and mountain biking trails in North Vancouver, local families are raising children with a love for wheels not limited to bikes, but also scooters, inline skates and skateboards.
Many parents opt to take their young children to local skate parks (i.e. Kirkstone Skate Park, Lonsdale Skate Park) to practice their emerging biking, scooter, and skate skills. These parks offer several advantages for young children: a safe area away from roads, smooth pavement, and small hills to practice on. However, these skate parks were primarily designed for skateboarders to use. Many areas of these parks contain elements which are appropriate for skateboarders (i.e. stairs, steep hills, metal bars) but not suitable for small children with emerging skills. Also, when small children practice their skills in these skate parks at the same time that skateboarders are using them, the small children become unpredictable hazards in the park which compromise the safety of both the skateboarders and the young children. Also, limited seating at these parks for spectators and no other activities to occupy siblings make them less than ideal for families to utilize. While small children and older skateboarders have coexisted relatively peacefully over the years, a better, more permanent solution needs to be found which addresses the needs of these two unique groups.
It is time for North Vancouver to build a "Wheels Park" for children 10 and under to practice their skills. I propose that this new Wheels Park be built on or adjacent to the existing Kilmer Spray Park site, for the following reasons:
-This Wheels Park would provide a safe place to practice emerging bike, scooter, inline skate and skateboard skills with appropriate obstacles and challenges (i.e. small hills).

-It would encourage the return of North Vancouver skate parks to their originally intended users, skateboarders, to enjoy their sport more safely and among their peers.
-Kilmer Park has an adjacent playground for children to use while also using the Wheels Park. No other skate park in North Vancouver has an adjacent playground, which limits the amount of time and patience non-riding siblings have for using skate parks.
-With Mt. Fromme and Seymour mountain biking trails within minutes of Kilmer Park, it is already a hub for biking families.
-With the redevelopment of Lynn Valley Town Centre already underway and new homes regularly being built in Upper Lynn Valley, hundreds of new families will be moving into this area in the next several years.
-Kilmer Park has existing washroom and drinking fountain facilities.
-Transit is conveniently located across the street from the park.
-Several cycling clubs, companies offering bike lessons, and biking summer camps currently utilize Kilmer Park as part of their programs.
-The existing spray park is the last spray park in the DNV to undergo renovation, and is due to be renovated in the next few years anyway.
-The existing spray park is used by children for a maximum of four months per year (and usually more like two months, in our climate). The rest of the year this area sits unused. The proposed Wheels Park could offer year-round enjoyment of this area.
The mission statement of District of North Vancouver is to "serve our community by providing leadership and outstanding services that maintain and enhance the quality of life for residents of today and tomorrow." The DNV strives to create and maintain outdoor spaces that contribute to residents' health and well being. The creation of this new Wheels Park would foster an entire generation of biking, scooter and skate enthusiasts and promote healthy living within the District.
Please add your signature to voice your support for a new Wheels Park at Kilmer Park.