Petition to contest the application for full barriers at Wharf Road, Wormley
273
people have signed this petition.
Add your name now!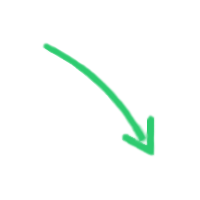 273

people

have signed.

Add your voice!
Maxine K.
signed just now
Adam B.
signed just now
WHARF ROAD RAILWAY CROSSING
-residents on the Lee Valley Park side will be trapped if the barriers are broken or maintenance works are being carried out on the track. In the past when the barriers have not gone up after trains have gone pass I have had to call Network Rail on the phone provided at the crossing to inform them that the barriers haven't gone up and they have confirmed that it is safe to go around the barriers. This has not only happened during the day it has also happened at night. Recently there has been instance's where the barriers have been broken w/c 13th October 2014 in which the Land Sheriff's had to assist with crossing over.
- suffering with epilepsy, having two children and elderly family all residing across the barrier, I would need to know how emergency services would be able to reach me when the barriers are down and how would we exit my home in an emergency?
- Negligence of individuals causing accidents because they are unable to follow the Railway crossing safety code. Full barriers would not make a difference as they can climb over, still causing accidents, as they currently do at full barrier crossings!
- There have been suicidal adults in the past and again if they want to take their own life they will do so with or without full barriers.
- My registered right of way is through Slipe Lane Crossing, which was closed by Network Rail and Lee Valley a few years ago. Wharf Road is the only means of entry and exit to the main road which would affect my daily living routine including the school runs, food shopping, after school activities and my daily home check on my elderly nan who is 93 years of age.
- The lack of notification of the possible changes to the barriers from Network rail.
- There are a number of lakes and rivers over the crossing that are in use every day, 24 hours a day in our fishing businesses. If barriers down, individuals are inconvenienced or stranded this will have a detrimental effect on our business and our reputation.
-spoken to the businesses and the traveler's on my side and even they were not aware of the possible changes and of the other petition. They have agreed and signed our petition! I found out that there were people in the site that also have medical conditions and there is a family with a down syndrome child. What would happen to them in an emergency!?
- Night-fishermen often on site, would be stranded if they could not exit via the barriers. Extremely dangerous in dark, winter evenings
-I have been informed by one of the members of the opposing committee who are in favour of the full barriers who live the other side of the crossing, that there is a meeting with the relevant bodies to discuss the options on how the full barriers would be beneficial for the safety of the public. I have asked if I can attend to be part of the decision and to go through the above grievance's and concerns. This was rejected!
Therefore I am providing my objections directly to Network Rail. I will also be sending a copy of this objection to the local council.
I do not feel that the safety of my elderly & new-born family have been taken into consideration, nor the safety of my business customers. In the situation of an emergency there would be no way for us to exit.
I would appreciate a your response by the end of November 2014.