Petition to COAH to not certify the Fair Share Housing Plan for Middle Township
41
signers.
Add your name now!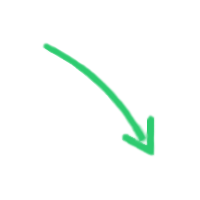 41

signers.

Almost there!

Add your voice!
Maxine K.
signed just now
Adam B.
signed just now
We, the undersigned residents and taxpayers of Middle Township, NJ, hereby petition COAH not to certify the Fair Share Plan for Middle Township and not release COAH trust funds for the two projects known as Railroad Avenue., Cape May Court House, and Rio Grande Avenue., Rio Grande, NJ to the developer Conifer/Red Stone Group.
Middle Township's Spending Plan for these projects was one under threat of personal law suits to Committee and all board members, past, present, and future John and Jane Does as well as conflict of interest, repeated reminders of Builder's Remedy law suits, denied mediation, lack of impact studies, violations of land use laws, lack of Constitutional right of due process, transparency in negotiations, and much more.
The projects were combined in a "unique way" to have some of the Railroad Avenue project to be built at the Rio Grande site to allow this developer to acquire funding points for amenity requirements that did not exist at the Railroad Avenue project site, for example, the requirement to have two grocery stores, social services access and medical services within walking distance. The Railroad Avenue site has none of these services within walking distance, yet was allowed by local and state agencies.

The two sites are now receiving $10 million in Community Development Block Grant Funding (CDBG Super Storm Sandy Funding) and have agreed to use a State wide residence waiting list, which violates COAH Rules of not allowing residents in from outside the COAH assigned district.
The plans for the project on Railroad Ave in Cape May Court House are in the center of an existing Federal Fish and Wildlife Preserve which has four documented endangered species. The proposed lot is ranked # 1 of importance on Federal Acquisition mapping. The Railroad Avenue portion of the "split" project will have a dramatic effect on the colonial village of Cape May Court House, since no other high density apartment buildings exist in Cape May Court House. The streets in the town, which are very narrow, cannot handle the expected increase in traffic.Many other reasons exist for why this project is not appropriate in the historic and quaint town of Cape May Court House, which is the reason many residents and taxpayers have opposed this plan. The Township assertion that residents are "on board" with the plan is false.
Under COAH guidelines, the building of affordable housing cannot have a detrimental effect on the host town. In particular, the Court House Railroad Avenue site will have a detrimental effect on historic nature of Cape May Court House that is comprised of mostly of single family colonial era homes as opposed to cluster type apartment buildings. The only exception is two nursing homes and one assisted living facility. In addition to the destruction of the rural and historic nature of the town, the burden of additional taxes to support additional services and school budgets will fall on taxpayers who currently reside in Middle Township since this for-profit developer has been granted a PILOT program and will not be subject to normal property taxes. Residents of Middle Township are for the most part living on modest or fixed incomes and already are experiencing high property taxes in this Township.
For these reasons, we ask that COAH not certify the Spending Plan of Middle Township, NJ or release trust funds to the Conifer/Red Stone Group until such time as all requirements of due process are granted Middle Township residents and taxpayers, including impact studies and mediation, and strict interpretation of existing laws.