Petition to change Marrickville Council's inhumane policy on stray cat management
82
people have signed this petition.
Add your name now!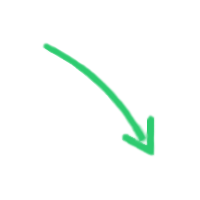 82

people

have signed.

Add your voice!
Maxine K.
signed just now
Adam B.
signed just now
Will you help us persuade Marrickville Council to change its inhumane current policy on stray cat management?
Both dogs and cats are legally recognised as companion animals, and both must be registered with your local Council. However, despite imposing fines and accepting registration fees for cats, Marrickville Council currently refuses to accept that many of the stray cats Sydney Dogs and Cats Home receives as the pound for this Council area are, in fact, strays. They maintain that cats naturally roam and have a legal right to do so. While stray dogs are entitled to limited support from Council, they argue that cats are not. So we have to impound this companion animal species without receiving recompense, putting further strain on the Home's resources. It is difficult to understand Council's intransigent stand on this matter and its arbitrary withholding of support. Many other Councils take a more rational view.
Being an impound facility for 11 Council areas across Sydney, including Marrickville Council, this Home opens its doors to more than around 4000 animals each year. We receive a fee-for-service for the first 7 or 14 days of care, depending on whether or not the animal is microchipped. This fee only meets a fraction of the costs associated with achieving our goal, which is to prevent the unnecessary euthanasia of healthy, loving, domestic pets, young or old, or with special needs, by re-homing them and giving them a second chance at life.
If you live within Marrickville Council area you will be aware that there is a large stray-cat population breeding freely. While this does help to control vermin, it has an undeniably negative impact on native wildlife, and in some cases, on local residents. We are aware that residents living in the vicinity of feral-cat colonies have to deal with sick or starving cats, abandoned kittens and these animals encroaching on their properties. This poses a risk to themselves, their children, and their own companion animals. There is also the issue of abandonment where an owner may move or even pass away leaving behind a cat or cats.
While other Councils send a contractor or ranger to safely capture cats causing problems, or those at risk or in need themselves Marrickville Council has been known to inform residents to take captured stray cats to animal welfare organisations, such as the RSPCA and AWL, which are not pounds and cannot accept strays. It is the function of these organisations to provide services for unwanted but owned animals, or for animals that are victims of cruelty. When they receive strays, they are obliged to transfer them to the pound for the Council area in which they were found, because providing care for stray animals is the responsibility of the Council.
Although the Companion Animals Act imposes a fine of $550 on any person failing to impound a seized cat, and according to Section 32(1): Any person may lawfully seize a cat if that action is reasonable and necessary for the protection of any person or animal (other than vermin) from injury or death. Marrickville Council animal-management employees choose to interpret the Act in its narrowest sense, which excludes the seized animal itself, despite having been provided with independent legal opinions that this is incorrect. Marrickville Council disputes the reason for seizure, claims the seizure is illegal and refuses payment. By not providing these essential services Marrickville Council is leaving it to untrained members of the public to deal with this issue. This situation cannot continue.
Sydney Dogs and Cats Home is now driving change to this policy. If you are a resident of this area, we are asking for your support, by signing this petition we can show Marrickville Council impact it is having on the community.  Please also share this petition with your contacts. Thank you for your help!
Links
to find out more about Sydney Dogs and Cats Home
Click Here