Petition to change "Christopher Columbus Day" to "Indigenous Peoples Day"
65
people have signed this petition.
Add your name now!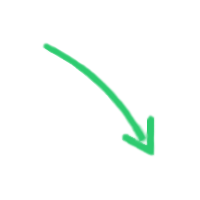 65

people

have signed.

Add your voice!
Maxine K.
signed just now
Adam B.
signed just now
Christopher Columbus is a well celebrated symbol of America. In reality, he is a symbol of tyranny and evil. Below are some historically factual statements about Christopher Columbus:
1. When Columbus found that the 'New World' did not burst at the seams with gold, riches, jewels, and pearls, he decided to trade the next most valuable resource; humans.
2. He is widely considered the father of the Trans-Atlantic Slave Trade
3. He consistently had native americans collect gold for him. He forced the Taino people to meet a quota of gold for him, and of they did not meet it, he would have one of their hands chopped off. Up to 10,000 people bled to death handless in a 2 year span.
4. Within 50 years of his presence, Christopher Columbus had made the Taino people completely extinct.
5. When this happened, he began to ship slaves in from Africa to fill the void.
6. In 1504, he swindled the scarce amount of food a Jamaican tribe had for himself when he explained to them that a lunar eclipse was an angry god.
7. "The Pinta" one of Christopher Columbus' famous ships, derives from the Spanish translation "The Prostitute".
8. Christopher Columbus and crew were the first people to bring back syphilis to Europe.
9. The area he 'discovered' had already been inhabited by 50-100 million people.
10. A quote from Bartolome de las Casas, an eye witness to the destruction-
"It was a general rule among Spaniards to be cruel; not just cruel, but extraordinarily cruel so that harsh and bitter treatment would prevent Indians from daring to think of themselves as human beings or having a minute to think at all. So they would cut an Indian's hands and leave them dangling by a shred of skin and they would send him on saying "Go now, spread the news to your chiefs." They would test their swords and their manly strength on captured Indians and place bets on the slicing off of heads or the cutting of bodies in half with one blow. They burned or hanged captured chiefs."
11. A direct quote from Christopher Columbus-
"They ... brought us parrots and balls of cotton and spears and many other things... They willingly traded everything they owned... They were well-built, with good bodies and handsome features.... They do not bear arms, and do not know them, for I showed them a sword, they took it by the edge and cut themselves out of ignorance. They have no iron. Their spears are made of cane... . They would make fine servants.... With fifty men we could subjugate them all and make them do whatever we want."


12. Columbus used Native American human bodies as dog food. Including infants.
13. He started a global child sex slave ring, using native american women as young as 9 years old.

"A hundred castellanoes (a Spanish coin) are as easily obtained for a woman as for a farm, and it is very general and there are plenty of dealers who go about looking for girls; those from nine to ten (years old) are now in demand."
-Christopher Columbus
14. Another quote from one of Christopher Columbus' men, Michele da Cuneo
"While I was in the boat, I captured a very beautiful Carib woman, whom the said Lord Admiral (Christopher Columbus) gave to me. When I had taken her to my cabin she was naked—as was their custom. I was filled with a desire to take my pleasure with her and attempted to satisfy my desire. She was unwilling, and so treated me with her nails that I wished I had never begun. But—to cut a long story short—I then took a piece of rope and whipped her soundly, and she let forth such incredible screams that you would not have believed your ears. Eventually we came to such terms, I assure you, that you would have thought that she had been brought up in a school for whores."
There are countless more reasons why this man should be completely erased from any positive thought about American history, let alone a holiday. Many cities have already taken the stand against this tyrant including Seattle, WA, and Berkely, CA.
As Americans, we owe it to the Natives, who brought up this beautiful land, to celebrate their tireless work and unconditional love for all things natural. The second day in October should be dedicated as Indigenous people's day. Native Americans deserve at least that bit of recognition.