Petition to bring online multiplayer to Conker's Bad Fur Day (Rare Replay - Xbox One)
21
people have signed this petition.
Add your name now!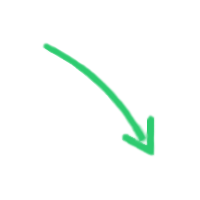 21

people

have signed.

Add your voice!
Maxine K.
signed just now
Adam B.
signed just now
Conker's Bad Fur Day was released on Nintendo 64 in 2001. Many of us remember spending countless hours playing multiplayer in Conker's Bad Fur Day on Nintendo 64. Heist, Raptor, Beach, or any of the other game modes kept you and your friends busy for months and years to come, even years after games were no longer produced for the Nintendo 64. Conker's Bad Fur Day received critical acclaim, and instantly earned a cult following. Rare developed a remake of Conker's Bad Fur Day in 2005 for the Xbox, titled Conker: Live and Reloaded. While Live and Reloaded brought back some pleasant memories in the story mode, the original multiplayer modes were replaced with a competitive online class-based multiplayer mode focusing on game modes such as deathmatch and capture the flag. While Live and Reloaded provided a fresh and entertaining multiplayer experience, fans were left with an empty feeling knowing that the original multiplayer modes did not have a place in the remake.

Rare recently released Rare Replay on August 4th, 2015 for the Xbox One. Rare Replay, a game compilation that contains 30 classics developed by Rare with games ranging as far back as 1983. Fans were ecstatic to discover that Conker's Bad Fur Day was included in the compilation. Several fans self-reported that they purchased Rare Replay to play Conker's Bad Fur Day alone. While fans were pleased that the Nintendo 64 port included the classic multiplayer modes, several fans were let down for the lack of online capability for the game modes.
Imagine playing Beach with eight villagers and two Tediz. Or playing Raptor with eight Ugas and two raptors. Or perhaps a ten player free-for-all deathmatch. This is a petition to request that Rare develops and patches their recent title, Rare Replay, to include an online matchmaking mode for Conker's Bad Fur Day. Fans all across the world would get to enjoy game modes that were experienced nearly 15 years ago in a rehashed online system.
Rare. Scott Henson (Studio Manager). Craig Duncan (Senior Studio Director). Simon Woodroffe (Creative Director). Any and all other past and present Rare employees. Please hear us fans and help us experience the cherished classic game modes in a modern online format!