Petition TO HAVE A VOTE to be able to sell our Shares if needed to the public or back to Sealaska
17
people have signed this petition.
Add your name now!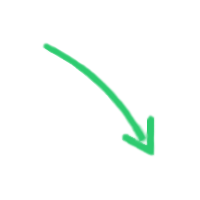 17

people

have signed.

Add your voice!
Maxine K.
signed just now
Adam B.
signed just now
ARE YOU READY TO CHANGE YOUR LIVES? DO YOU KNOW THE TRUE VALUE OF YOUR SHARES??? PLEASE READ to TRULY UNDERSTAND.
THIS IS ONLY FOR OUR RIGHTS BACK THAT OUR FOREFATHERS MEANT FOR US TO HAVE!!!
PLEASE NOTE: I am wide open to ANY and ALL help and/or ideas!!! I am open to anything...Except defeat
Hello fellow shareholders! My name is Terry Hartness, I am 52 years old and I am a brother, Tlingit Indian. I am a direct descendant of Alex Andrews. He held a very high position in Tlingit history as the holder of all Indian Artifacts. He resided in Sitka, AK. Also, as I understand, my great uncle was the originator of the totem pole. My grandmother, Esther Samboy/Andrews, just recently passed, was the daughter of Alex Andrews. They were 100% Tlingit Indian. My family had a large part in the resolution with the US government granting us rights to our money and land that Sealaska was formed from. I believe my grandfather (and all of our ancestors) would be turning in their graves to see what has become of all of their land and hard work. To see how we are "taken care of" by all of their efforts, including the health and welfare of our people. Sealaska really has no answer for this. They tell us to go to DSHS for our healthcare if we are not residing in Sitka, or seek refuge from other tribes. When we were first issued our shares in the 70's, there was a stipulation that we could sell our shares if we wanted within 5 years or so when it reached a certain date. The choice to sell our shares (for the $100,000+ it was worth back then) and take care of our families the way we see fit was meant to be ours in the original agreement!!! That date came and went!!! I remember seeing a quick handshake between Ronald Regan and the President of Sealaska at the time, on the cover of the Sealaska Newsletter, and that was it. All of a sudden, the board of directors announced that we voted to block ourselves from selling our shares unless 75% of us, the majority, all petitioned this desisioin and agreed to sell! It's an almost impossible task the Board of Directors gave us (impossible before the internet and facebook)! Of COURSE the Board of Directors made this happen because they do not want to loose their jobs!!!! I'm here to say that this is very unfair to us!!!! It's just like the government when they were withholding our lands from us that our ancestor's fought for from the beginning, for so many years!!!
SEALASKA (and Shee Atika) Board of Directors this is for you... if there are truly people upset at the corporation, doesn't it make sense to come up with a value for our shares and let us have the option to sell them? Or at least let us sell them back to Sealaska? Doesn't that get rid of the "trouble makers" for you and allow Sealaska to continue doing what they want to do for the rest? This is all I ask. Shareholders, they have been taking advantage of us, the Tlingit and Haida Nation!!! I am beginning a movement for all of us to be able to be in control of our own destinies if we so desire!!!! AS WE WERE DESIGNED TO BE!!!
Let's get some kind of grasp on this before our legacy is completely gone. Do you really want your money in the hands of Sealaska? Do you completely trust them? I don't. I don't know who remembers this, but I do clearly. We got a huge, lump sum of money in the 80's. Sealaska says we all voted to put the money into a Trust/Permanent Fund instead of getting all of the cash in a massive distribution. THIS IS WHERE WE ARE GETTING MOST OF OUR "DIVIDENDS" FROM NOW, FROM THE INTEREST OF THIS TRUST/PERMANENT FUND… (look on your checks for the last 10+ years. The money is largely from our trust fund..) ARE YOU KIDDING ME? THE CORPORATION ISN'T EVEN GIVING US DISTRIBUTIONS FROM THE CORPORATIPON!!! Our "DIVIDENDS" are actually "interest" earned from our Permanent/Trust fund!!! How come we don't know what our shares are exactly worth? Why are our families struggling without good healthcare etc., when we shouldn't be?
FORGET FIGHTING THE BOARD of DIRECTORS, ABOUT TERM LIMITS ETC… that is a long and drawn out process that can take years while we watch our money disappear, FAST. Don't we all believe we can take care of ourselves with the money our ancestors left us? WE CAN DO THIS NOW! The money should be in our hands, the shareholders, the Tlingit and Haida people. I agree with a full Scholarship program for all shareholders, 100%. And I completely believe in an incredible museum dedicated to the Tlingit/Haida nation so that our legacy never dies. And a school like our Heritage Institute that teaches our culture and maintains our culture for future generations. And, we can make provisions for our elderly to make sure they have a heaven on earth if we so choose! THESE ARE ALL OUR DECISIONS! Of course these are incredible programs that are crucial for our people and in maintaining our heritage. But that's it. No Board of Directors that gets paid insane amounts of money to keep our money out of our hands. Please leave your email address (and thoughts if you like) in my message inbox, and I will put all of my efforts into this and make sure we make this a reality. I will keep everyone updated (without ever spamming, I'm not selling anything!) I am just a true Tlingit with values instilled in me by my grandmother and our family. Please help us save ourselves, our families and our culture. Ourselves, the Tlingit and Haida people.
I have started the online legal petition here. IT IS ONLY FOR SEALASKA SHAREHOLDERS, Please take just a second (literally about 15 seconds) to sign this online petition. No info is taken. Just a signature indicating you would like to have control of your own destinies. smile emoticon
PLEASE KNOW, THAT I AM NOT ASKING ANYONE TO SELL OFF OUR LAND, OR LOSE WHAT WE HAVE AS A PEOPLE!!! EXACTLY THE OPPOSITE..
I THINK THIS FELLOW SHAREHOLDER SAID IT BEST WHEN HE SAID ".."This doesn't seem to be a "I want to sell my shares thing, it seems to be I'd like the option to sell my shares thing." It might make the board realize that the jig is up. Options are always a good thing."
God Bless.

This petition is for leverage and rights our forefathers wrote into the original agreement. for us to have the right to be able to sell our shares to the public or back to the Sealaska Corporation if we so choose.