Petition to Action Figure Authority (AFA) to End The Practices of U-Grading and Opening Factory Sealed Vintage Items
628
signers.
Add your name now!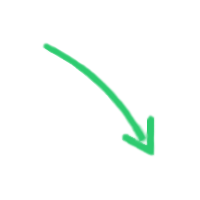 628

signers.

Almost there!

Add your voice!
Jamesslare
signed recently
Justin keeble
signed recently
The vintage Star Wars action figure collecting community (the "Community") has united to respectfully implore you to end your practices of grading certain toys with the U-Grade designation and opening factory sealed vintage toys in order to assign such designation or for any other purposes as these practices are undeniably damaging to our hobby.
The existing pool of factory sealed vintage packaged and bagged figures, vehicles, playsets, and mailers steadily shrinks, and will continue to do so as long as you offer these services to your customers, which incentivize collectors to send these items to you in order to have them removed from their factory sealed packaging. To preserve our beloved hobby for future generations, we feel obliged to protect the relatively few vintage items that remain factory sealed. In addition, the term "uncirculated" has little to no meaning outside of the coin collecting hobby. In particular, because vintage action figures and other toys aren't "circulated" like coins and other legal tender in a market economy, trying to apply the term "uncirculated" to vintage toys is illogical.
Importantly, on February 27, 2015, Stephen Ward from UK Graders announced on the Star Wars Forum UK website that UKG would cease offering U-Grades for most factory sealed vintage items. We hope that AFA will join UKG in recognizing the damage that U-grades cause and doing what is best for the preservation of the finite (and unfortunately shrinking) pool of factory sealed vintage items that remain. AFA's website tagline is "For Evaluation, Preservation, and Authentication," and our request is entirely consistent with your mission of preservation.
Many Community members are now simultaneously petitioning you to ask that you hear our unified voice. We make up the substantial core of the vintage Star Wars action figure hobby; those collectors that spend the most money protecting our collections with the preservation, grading, and authentication services AFA provides. In particular, we represent or are members of the following vintage Star Wars online communities, each of which, to the extent applicable, contain approximately the following number of members:
Forums and Collecting Websites
- Star Wars Forum UK – 2,650 Members
- The Imperial Gunnery – 2,000 Members
- Pennsylvania Star Wars Collecting Society – 450 Members
- The Ohio Star Wars Collector Club – 300 Members
- Trilogo.info – 200 Members
- Kentucky Star Wars Collectors Club – 50 Members
- 12back.com
-Creaturecantina.com
Facebook Collecting Groups
- Vintage Star Wars Action Figures - 14,500 Members
- Star Wars Coleccionistas / Collectors - 10,000 Members
- Star Wars 12 Backs and Early Vintage Collectors Group (A New Hope 1977-79)- 3,700 Members
- Star Wars Vintage Collectors Group - 3,700 Members
- Batteries Not Included - Star Wars Collectors Group Inc. - 3,100 Members
- Star Wars: The Empire Strikes Back Vintage Collecting Group 1980-1982 - 2,900 Members
- Vintage 1977-1985 Star Wars Collectables - 2,500 Members
- Star Wars: Return of The Jedi Vintage Collecting Group 1983-1985 - 2,300 Members
- Star Wars: POTF (Last 17) Vintage Collecting Group 1985 - 1,800 Members
- Lili Ledy - 1,700 Members
- Vintage Star Wars Figure Variant Collectors - 1,300 Members
- Star Wars Flea Market/Craigslist/Garage Sale/Car Boot Finds – 1,050 Members
- Star Wars Bootleg and Knockoff Collectors – 1,000 Members
- Star Wars Vintage Loose Collectors – 740 Members
- International Vintage Star Wars Collectors - 700 Members
- La Guerre des Etoiles (Star Wars) Collectors - 670 Members
- Star Wars Vintage Vinyl Record and Tape Collectors – 380 Members
- Star Wars Pre Production 2D & 3D 1977-Current – 270 Members
- Vintage Star Wars R2 D2 Collectors - 290 Members
- Vintage Star Wars Cardboard (Cardbacks and Boxes) - 200 Members
- Australian Star Wars Collectors. Vintage only (18+) - 150 Members
- Kenner Star Wars Micro Collection – 150 Members
Together, all of us respectfully request that you cease providing a U-grade designation to any vintage toys from this point forward and that you cease opening any factory sealed vintage toys submitted to you for those or any other purposes. These practices are undoubtedly damaging the hobby that we love and have invested much time, effort and money – spent with AFA and otherwise – to preserve. We appreciate your time and consideration in reviewing our request, and hope that you will respond positively with an announcement of the discontinuation of such services on your website or elsewhere in the near future.