Throw out the illegal prosecution of General Michael Flynn. Prosecute the perpetrators.
466
people have signed this petition.
Add your name now!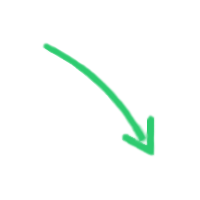 466

people

have signed.

Add your voice!
Maxine K.
signed just now
Adam B.
signed just now
A career American serviceman, who worked for 33 years and rose through the ranks to become a Brigadier General, who has fought several times in combat and decorated for it, and was also promoted to be in charge of the Defense Intelligence Agency under Obama, who later fired him because he dared speak out about deficiencies during the Obama administration that were weakening our nation, was then picked by President Trump as his first choice for his National Security Advisor, But General Flynn was then denied his Miranda Constitutional Rights by Obama's Director of the FBI, James Comey, before the inauguration and ended up having to resign.
This highly decorated veteran, Brigadier General Michael Flynn, was then entrapped by Former FBI Director James Comey and Mueller into a plea bargain which was again done without any attempt to allow him or inform him of his Miranda Rights (among other things), and is now awaiting sentencing on something he did not do.
Furthermore, the initial two FBI agents who interviewed him signed their 303 Form (a Form required to be filled out whenever interrogating a potential target of an investigation) stating that in their professional estimation as career FBI agents, he had done nothing wrong…but now that Form cannot be found and as exculpatory evidence has either been destroyed or otherwise kept from General Flynn's defense law team. This represents another unconstitutional act in denying this exculpatory evidence to General Flynn's defense team.
Watch this video to verify what Director Comey did:
https://www.youtube.com/watch?v=fFQkxgo8Vd
Seven months after the initial interview, Former FBI Director James Comey decided that the Mueller investigation could entrap Flynn if they put the squeeze on him to get closer to President Trump.
So again, telling him he did not need a lawyer and denying him his rights once again, they began to play hard ball with him.
They indicated that they felt his son's business surely had some IRS violations they could find unless general Flynn made a plea bargain with them.
In the meantime allies of the General in Congress and lawyers asked for the original 303 Form because the two agents has spoken out about their feelings that Flynn was not guilty.
As stated, apparently that 303 Form is lost or otherwise no longer available to be found, though Government policy calls for these forms to be permanently kept as official government records.
At first the prosecution did send a 303 Form...but it was a form for a completely different person and now for many months they simply have not responded by sending congressional representatives or Flynn's lawyers the original 303 Form, thereby unconstitutionally denying him of potential exculpatory evidence that they are required to turn over and would be critical to the General's defense.
To avoid his family being attacked, Flynn ultimately agreed to a plea bargain, and after doing so he spoke out about how he had been illegally entrapped.
Former FBI Director James Comey then told him he could not speak about the deal or that He and his son would go to prison for the longest time he could arrange...so this honorable, patriotic, heroic American began working with his lawyer and ultimately has had to sell his house, take his retirement money out, all to avoid complete abject bankruptcy.
Director James Comey was fired. The discredited FBI Director James Comey then released sensitive documents to his friends in the press (a crime), and has had interviews on National TV where he laughed about how he fooled General Flynn to catch him and get his plea bargain. He did so by denying Flynn his constitutional Miranda rights. The whole prosecution is based on unconstitutional actions.
This petition is seeking to get the American people to rise in defense of this good American veteran, who served and risked his life for decades in defense of the American people. It is now time for the American people to assist him against these reckless and unconstitutional tactics by power hungry people like former Director Comey, and demand three things:
BY SIGNING, WE DEMAND THAT THE FOLLOWING THREE ITEMS BE DONE:
Completely throw out the unconstitutional prosecution of General Michael Flynn.
Failing that, ask President Trump to completely pardon General Flynn because he was entrapped unconstitutionally by officials who took an oath to defend the constitution and abjectly broken their oath.
Begin an immediate criminal investigation into the unconstitutional prosecution of General Flynn and hold anyone who unconstitutionally or otherwise illegally prosecuted General Flynn accountable before the law.
Please sign with your full printed name and your zip code, and other requested information to make this petition legal and actionable, swearing that it is in fact you who are signing.
You can read a much more detailed account of this entire thing on Face Book at the following Facebook Group:
EXONERATE GENERAL MICHAEL FLYNN
https://www.facebook.com/groups/EXONERATEMICHAELFLYNN/
Please sign this petition and help this honorable American.
Join us on Facebook and ask everyone you know to do the same and write your representatives demanding that they look into this matter and stand up for what is right, and also help General Flynn from their position of influence, having themselves taken an oath to the Constitution.

You can also read the massive amount of information gathered on the unconstitutional dealings against General Flynn at Hannity.com. Finally, read what his lawyer, Sidney Powell, has put together in defense of this good man.
I SIGN THIS PETITION, SWEARING TO BE A LEGAL AMERICAN CITIZEN, OR A CONCERNED FRIEND OF THE UNITED STATES WHO IS AWARE OF AND UPSET ABOUT THE ILLEGAL PROSECUTION OF GENERAL MICHAEL FLYNN
We collectively demand that the three items listed above be immediately and forthwith acted upon. If General Flynn is not afforded the Justice he deserves, then we will do all in our power to see that any elected or appointed officials involved in this atrocious breech of Justice and the US CONSTITUTION be removed from office, and particularly that elected individuals be voted out.
Please, fellow Americans, GET EVERYONE YOU KNOW TO READ & SIGN THIS PETITION. Use your email lists, use your social sites like Facebook, use the forums you participate in, especially use veteran groups you are a member of or know of, talk to your neighbors, family, other relatives and friends. We need hundreds of thousands of Americans to sign this.
A couple of final important links:
PARDON FLYNN NOW
https://www.pardonflynnnow.com/
The other is the Defense Fund for Gneral Michael Flynn here:
GENERAL MICHAEL FLYNN DEFENSE FUND
https://mikeflynndefensefund.org
God bless us as we help General Flynn and start to take our country back!