Petition Regarding the International University of Japan's Residential Policy
56
signers.
Add your name now!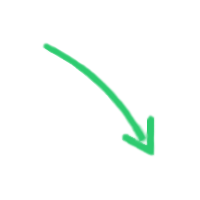 56

signers.

Almost there!

Add your voice!
Maxine K.
signed just now
Adam B.
signed just now
Dear President Itami,
Thank you for your communication which was sent on Monday May 27, 2019 at 11:14 AM. As IUJ students, we note with great concern how this well-known residential policy and special feature of this graduate school is a gross violation of human rights and translates into keeping students on campus against their will. As a "place where the world gathers," we do not believe that this policy echoes the values of inclusiveness and multicultural awareness, global mindedness, social responsibility, ethical integrity, and professionalism.
We have shared some of reasons for wanting to move out (below), however, these have been falling on deaf ears, making us feel a lack of empathy from administration.
Shared kitchens: Firstly, the kitchens have proven to be an inconvenience as they are only hygienic a few minutes after they have been cleaned. Despite countless efforts by administration to the students to exercise mindfulness and clean after themselves, the situation has never changed. As such, some of us find ourselves avoiding the kitchens. Secondly, each dormitory has one kitchen with only 4 stoves which have to be shared among a number of students. As such, we find ourselves queueing to use the stoves, which disorganizes our schedule.
Size of the dormitories: Some of us who live in SD1 live in the smallest rooms on campus, which have no air-conditioning, thus making it uncomfortable to live in.
Inconvenience of the bus: we only have 10 minutes at super during the week for our shopping, with the only alternative being to sacrifice our weekends to either go to AEON or Rara (which has nothing to offer). We will be in closer proximity to convenience stores, restaurants and bars when off campus which we can access at our own convenience.
Integrating with the locals: living on campus has been a barrier between us and the locals, which continues to deprive us of the experience of living within a Japanese community
Privacy: some of us prefer a bit more privacy which the dormitory does not provide.
Mental health: we have all experienced depression brought on by the unfavorable conditions under which we are compelled to live in, and staying on campus will only aggravate our mental health.
It is no secret that moving to Japan has been quite daunting and psychologically demanding on each and every one of us. We took comfort in the fact the school would provide an environment which would be conducive for our social and educational life. However, such policies do more damage to our mental health and our willingness to be part of this institution. In addition, we feel administration has been neither transparent, nor willing to have a dialogue with the students about the real issues which are plaguing the school. Instead, we receive one-sided communication which makes us feel belittled and disregarded by the very same institution that is supposed to protect and serve our interests.
To this, we request that the school retract this residential policy as it subjects us to the arbitrary freedom of movement and residence.