Petition Regarding Proposed Founder's Ridge/Minneola Town Center Comprehensive Plan Amendment
39
people have signed this petition.
Add your name now!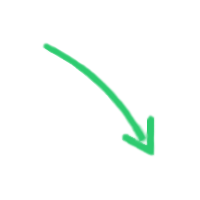 39

people

have signed.

Add your voice!
Maxine K.
signed just now
Adam B.
signed just now
Petition Regarding the Proposed Founder's Ridge/Minneola Town Center Comprehensive Plan Amendment (Ordinance 2022-18)
To: Mayor City Council, and Planning and Zoning Commission
City of Minneola
800 N Highway 27
Minneola, FL 34715
United States
We the undersigned, respectfully petition the Mayor, City Council, and Planning and Zoning Commission of the City of Minneola as follows:
1. No Additional Intensity
We strongly request that the City not allow any additional intensity be added to this project. We are very concerned about the almost 250% increase (21,000 additional ADT) in traffic that is being proposed. If commercial is requested, it seems fair that a comparable amount of ADT(Average Daily Trips) should be removed by taking away townhome units etc. We do not want Minneola built up so intensely that our local roads end up jammed like highway 50 in Clermont.
2. No Apartments
We are strongly against the approval of apartments on the site. In our opinion, apartments do not age well, nor will they look good on top of these beautiful Minneola hills. We have strong concerns that there will be three-story apartment buildings with dozens of windows/balconies peering into our yards. We also want to ensure that the hills of Minneola remain beautiful and unique. If you look around other areas of Clermont, after 10-15 years (if the lots are large enough for oaks), oak trees will grow large and tall enough to cover a good portion of the single-family roofs. While this is certainly not as beautiful as having forests/citrus groves on the hills, we believe it is markedly better than 3-story apartment buildings jutting out of the skyline.
3. No Commercial/Townhomes Near Existing Residents
We ask the City to please not allow commercial or townhomes near existing residents. Many of us residents bought our properties to escape the concrete jungle of Orlando. We bought with almost exclusively residential or agricultural Future-Land-Use/Zoning surrounding us. We ask you to please consider how you might feel is someone rezoned the property across from your dream home to apartments/commercial.
4. Show Location of Townhomes on Conceptual Development Plan
We request that the location of the townhomes be clearly delineated on the proposed Conceptual Development Plan. The existing approved plan has townhomes shown on the eastern portion of the property by the Turnpike (away from existing residents). We ask that any changes to the Conceptual Development Plan specifically show where townhomes are being proposed.
5. Keep the Hills of Minneola the Hills of Minneola
We recommend the City require the developer to stay consistent with the current Minneola Land Development Code and only allow 15' max cut/fill for commercial areas and 10' max cut/fill for residential areas. In the current version of the proposed Development Agreement, the Developer is asking for a variance to allow them to change the vertical topography up to 25' anywhere on site. We believe this will irreparably mar the natural beauty of these hills.
6. Do Not Allow Reduction in Open Space Requirements
We ask the City to require the Developer to provide a full 25% of open space for the entire project (the Developer is proposing a reduction to 20%). This is what the current approved Development Agreement requires, and we believe any changes to that Development Agreement should not reduce this number. We recommend that you do not allow wetlands or flood plain to be counted as open space and only allow a percentage of dry stormwater ponds to be counted as open space (this is a common requirement in other municipalities)
7. Require an Appropriate Traffic Study
We recommend that the Developer be required to have a correct Traffic Study conducted as specified by Lake-Sumter Metropolitan Planning Organization's (LSMPO's) Traffic Study and Methodology and Guidelines. Per the comments provided by HDR (City of Minneola's traffic reviewer), it appears the current study that was submitted by the developer is inadequate for a comprehensive plan amendment.
8. No Industrial Zoning
We ask you to not allow industrial zoning for this project. Industrial use (especially if it becomes a distribution center as suggested by the developer at the 9/12/22 P&Z meeting) is going to produce a significant amount of semi-truck traffic through this nice beautiful residential/agricultural area. We ask that the City please reconsider making the Minneola Turnpike exit an industrial exit. If a company wants an industrial center for local jobs, it seems like a better idea to have them go five minutes up the turnpike to the FL-18 turnpike exit in Groveland with all the other distribution centers. If Minneola wants more industrial in the City limits for tax reasons, we believe there are probably better areas farther away from the entrance gateway of Minneola.
9. Consider Reworking the City Park/Town Center Location
We suggest the developer think through the park area provided on the proposed Conceptual Development Plan. We are confused as to why the city park/town center area is separated by four-lane arterial Citrus Grove Rd. This might need some more thought.
10. Ensure Donated Lands are "Uplands"
We suggest the City request a copy of the environmental/boundary survey that the Developer said was conducted at the 9/12/22 P&Z meeting. We believe this would be in the City's best interest so that it can be determined how much of the proposed donated land is wetlands, flood plains etc. We recommend the City ask the developer to include language in the development agreement specifically stating how much "uplands" (land free of wetlands and/or flood plain) the City will be receiving.
11. Ensure Adequate Buffers Between Differing Uses
We suggest that buffers between different uses be specifically addressed in the proposed development agreement.
By signing this petition, I acknowledge that this petition will become a public document and all information contained in it will be publicly available.