Petition Pour Restaurer La Peine de Mort en Haiti
11
people have signed this petition.
Add your name now!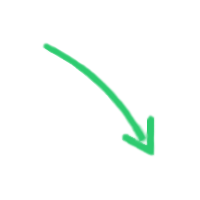 11

people

have signed.

Add your voice!
Maxine K.
signed just now
Adam B.
signed just now
FRENCH VERSION
Cher (e) Compatriotes et Concitoyens (nes)
N' est il pas Le temps de restaurer la "Peine de Mort" en Haiti. Votre opinion et votre signature ajoute en bas de cette petition peut aider Haiti notre pays a se delivrer de tous les malfrats qui sement la peur tant a l'interieur du pays que dans la diaspora.
La peine de mort est un deterrent tres efficace et l'outil prefere qui a toujours ete utilise pour restaurer la quietude dans tout pays trouble par les crimes et la reinstauration de la paix publique.
Depuis 1986, Haiti et ses habitants ont experimente toutes les formes de souffrances imaginables sur le plan financier, social et psychologique. Le peuple a souffert enormement des abus politiques et physiques de tous les couches influentes de la societe.
Des politiciens ont etabli des institutions econimique pour destituer et voler les avoirs du peuple.
Des journalistes, des commercants (homme d'affaires), des citoyens paisibles, des policiers, des politiciens, des hommes religieux (pretres,pasteurs, vaudouisants) etc.. ont ete lachement executes sous les ordres de leaders ou des bandits a leur solde.
Tant d' edifices publique comme eglises, marches publique et autres ont ete incendie sans punition alors que les coupables sont encore dans les rues.
Ce qui nous concerne tous c'est la grande impunite qui a pu faire son cours malgre que dans la majorite des cas les executeurs sont connus ainsi que les commanditaires de ces crimes.
Une liste de ces crimes remplirait des et des pages et nous ne pouvons pas les enumerer dans cette petition.
Considerations:
Vu la degradation de la situation depuis queques annees , il est imperatif de trouver une solution qui a donne des preuves de succes dans le monde entier et base sur les experiences de voisins d' Haiti comme la Jamaique , Trinidad et Tobago etc. La restauration de la peine de mort pour tous les infractions contre la vie physique des Haitiens s'avere necessaire.
La peine de mort a toujours ete une deterrence contre les degradations de la societe vers un systeme criminalise contre les citoyens paisible de toute nation. Cette decision ne peut etre prise que par les Haitiens vivant dans le pays que dans la diaspora.
Les etrangers n'ont absolument rien a voir dans cette cause. Notre situation miserable ne les concerne pas et nous pouvons l'attester et le constater tous les jours sans aucun doute.
Nous vivons tous d' une peur bleue psychologique de vaquer chaque jours a nos entreprises.
Nous sommes bien informes de la volonte de certains organisation internationales de nous maintenir sous cette pression infini . Elles nous menacent a toute reprise de ne pas reinstituer la peine de mort alors qu' un plus grand nombre de nos compatriotes perissent sans cet outi preventatif.
La simple chose est que des centaines d' Haitiens perissent chaque annee de la main des criminels qui continuent de vaquer impuni dans les rues ou dans des prisons ou les contribuables sont obliges de les nourrir et vetir avec nos faible moyens et meme etre liberes par des juges corrompus.
Vu la deterioration de la situation et l' expansion de la criminialite dans tous les departements d' Haiti.
Vu la circulation des armes lourdes et legere sur tout le territoire national.
Vu l'evolution du phenomene criminel de "kidnapping (sequestration involontaire) en echange de rancon tres elevee.
Vu la propagation des gangs armes a travers le pays.
Vu la peur et les troubles psychologique continuelle qui hantent la population tant dans les rues qu' a l'interieur de leur residence.
Vu qu'il revient uniquement aux Haitiens de l' interieur et de l'exterieur de prendre cette unique decision de securiser la paix dans tout le pays par cette restauration de la peine de mort.
Vu l'instauration du Comite Constitutionel ayant pour objectif de travailler sur un projet de promulguer une nouvelle constitution pour la Republique d' Haiti.
Vu que la loi mere du pays approuvee par le peuple est unique a contenir cette importante incontournable loi autoritative et definitive.
Vu que ce Comite Constitutionel a deux mois pour accomplir sa tache.
Requete Patriotique:
Nous avons besoin de la signature de tous les Haitiens vivant a l' interieur et a l' exterieur du pays (la diaspora) pour faire de la restauration de la peine de mort en Haiti une priorite d'urgence.
Si vous aimez Haiti de tout votre Coeur et si vous voulez voir un avenir meilleur pour notre chere patrie,. Je vous invite a signer cette petition a ce instant meme.et la partager via email, Facebook, Youtube, Instagram et les autres media sociaux.
Vive Haiti! Pour le drapeau et pour La Patrie
13 Novembre 2020
================================================================
ENGLISH VERSION
Petition To Restore The Death Penalty In Haiti
Dear Compatriots and Citizens,
Isn't it time to restore the "Death Penalty" in Haiti. Your opinion and your signature added at the bottom of this petition can help Haiti our country to get rid of all the thugs who sow fear both inside the country and in the diaspora.
The death penalty is a very effective deterrent and the preferred tool that has always been used to restore peace to any country troubled by crime and to restore public peace.
Since 1986, Haiti and its inhabitants have experienced all forms of suffering imaginable on the financial, social and psychological levels. The people have suffered tremendously from political and physical abuse from all influential layers of society.
Politicians have established economic institutions to capture and steal the people's assets.
Journalists, traders (businessman), peaceful citizens, police officers, politicians, religious men (priests, pastors, voodooists) etc. have been loosely executed under the orders of leaders or bandits in their pay .
So many public buildings like churches, public markets and the like have been set on fire without punishment while the culprits are still in the streets.
What concerns us all is the great impunity that has taken its course despite the fact that in the majority of cases the perpetrators are known as well as the sponsors of these crimes.
A list of these crimes would fill pages and pages and we cannot list them in this petition.
Considerations:
1. In view of the deterioration of the situation over the past few years, it is imperative to find a solution which has proved successful around the world and is based on the experiences of neighbors of Haiti such as Jamaica, Trinidad and Tobago etc. The restoration of the death penalty for all offenses against the lives of Haitians is necessary.
2. The death penalty has always been a deterrence against the degradations of society towards a system criminalized against the peaceful citizens of any nation. This decision can only be accomplished by Haitians living in the country and in the diaspora. We all live with a psychological blue fear of going about our businesses every day.
3. We are well informed of the will of certain international organizations to keep us under this infinite pressure. They threaten us every time with not instituting the death penalty.
4. The simple thing is that hundreds of Haitians per year per year die at the hands of criminals who continue to go unpunished in the streets or in prisons where the taxpayers are forced to feed and dress them with our weak means and even to be freed. by corrupt judges.
5. Given the deterioration of criminalization in all departments of Haiti.
6. Considering the circulation of heavy and light weapons throughout the national territory.
7. Given the evolution of the criminal phenomenon of "kidnapping (involuntary sequestration) in exchange for very high ransoms.
8. Considering the spread of armed gangs across the country.
9. Considering the fear and the continual psychological disturbances which haunt the population both in the streets and inside their homes.
10. Considering that it is up to Haitians from inside and outside to take this unique decision to secure peace throughout the country by restoring the death penalty.
11. Considering the establishment of the Constitutional Committee with a task to promulgat e a new constitution for the Republic of Haiti.
12. Since the mother law of the country approved by the people is unique to contain this important inescapable authoritative and definitive law.
13. Considering that this Constitutional Committee has two months to accomplish its task.
Patriotic Request:
We need the signature of all Haitians living inside and outside the country (the diaspora) to make the restoration of the death penalty in Haiti an urgent priority.
If you love Haiti with all your heart and if you want to see a better future for our dear homeland ,. I invite you to sign this petition right now and share it via email, Facebook, Youtube, Instagram and other social media.
Long live Haiti! For the flag and for The Homeland
November 13, 2020
===============================================================
HAITIAN CREOLE
Petisyon Pou Retabli Sanksyon Lanmò An Ayiti
Chè Konpatriyòt ak Sitwayen
Èske li pa lè pou retabli "Sanksyon lanmò" an Ayiti. Opinyon ou ak siyati ou ajoute nan pati anba petisyon sa a ka ede Ayiti peyi nou an debarase li de tout malfra ki simen laperèz ni anndan peyi a ni nan dyaspora a.
Pèn lanmò a se yon prevantif trè efikas e yon zouti prefere ke yo te toujou itilize retabli lapè nan nenpòt ki peyi ki boulvèse pa krim ak pou retabli lapè piblik ladan l.
Depi 1986, Ayiti ak abitan li yo te fè eksperyans tout fòm soufrans imajinab sou nivo finansye, sosyal ak sikolojik. Pèp la te soufri anpil nan abi politik ak fizik nan tout kouch enfliyan nan sosyete a.
Politisyen yo te etabli enstitisyon ekonomik pou yo attire ak vòlè byen moun pov nan peyi ya.
Jounalis, komèsan (biznisman), sitwayen pasifik, ofisye polis, politisyen, gason relijye (prèt, pastè, vodouyizan) elatriye yo te mouri egzekite sou lòd chef yo nan lidè oswa bandi ki amba perol yo .
Se konsa, anpil bilding piblik tankou legliz yo, mache piblik yo ak lot te brile, yo te mete dife nan yo san yo pa pini peson pandan ke moun ki koupab yo yo toujou nan lari yo.
Ki sa ki konsène nou tout se gwo enpinite a ki kontinye malgre lefèt ke nan majorite nan ka say o, otè krim sa yo byen tout moun konnen yo byen ni moun ki ap sipòte krim sa yo.
Yon lis krim sa yo ta ranpli paj ak paj epi nou pa ka ekri yo nan petisyon sa a.
Konsiderasyon:
1. Le nou gade deteryorasyon sitiyasyon an nan kèk ane ki sot pase yo, li enperatif pou nou jwenn yon solisyon ki te pwouve siksè li atravè mond lan epi ki baze sou eksperyans kek vwazen Ayiti tankou Jamayik, Trinidad ak Tobago elatriye. Restorasyon pèn lanmò pou tout ofans kont lavi chak Ayisyen nesesè.
2. Pèn lanmò te toujou yon aksyon prevantif kont degradasyon sosyete a nan direksyon pou etabli yon sistèm kriminalize kont sitwayen yo nan nenpòt ki nasyon. Se Ayisyen kap viv nan peyi a sèlman e nan dyaspora a ki ka akonpli desizyon sa a. Nou tout ap viv ak yon pè sikolojik ble le nap ale nan travay ak nan biznis nou yo chak jou.
3. Nou byen enfòme sou volonte sèten òganizasyon entènasyonal ki vle kenbe nou anba presyon ki pap janm fini sa a. Yo menase nou chak fwa pou nou pa remete enstitisyon pèn lanmò an nan peyi Ayiti.
4. Bagay la senp se ke dè santèn de Ayisyen yo pèdi la vi yo chak ane nan men kriminèl yo ki kontinye rete san pinisyon nan lari yo oswa nan prizon kote kontribyab yo fòse bayo yo manje ak rad pou yo mete ak mwayen limite nou yo e menm libere. Pa kek jij ki fin pouri nan koripsyon.
5. Etandone ogmantasyon krim nan tout depatman an Ayiti.
6. Lè nou konsidere sikilasyon zam lou ak lejè nan tout teritwa nasyonal la.
7. Le nou konsidere evolisyon fenomèn kidnapping kriminèl la nan "kidnape envolontè) an echanj pou ranson trè wo.
8. Lè nou konsidere pwopagasyon gang ame nan tout peyi a.
9. Lè nou konsidere laperèz ak twoub sikolojik ki ante popilasyon an ni nan lari ni andedan kay yo.
10. Etandone se Ayisyen anndan kou deyò Selman ki pou pran desizyon inik sa a pou garanti lapè nan tout peyi a lè nou retabli pèn lanmò an.
11. Lè nou konsidere etablisman Komite Konstitisyonèl la nan lide pou pibliye yon nouvo konstitisyon pou Repiblik Ayiti.
12. Depi pep la apwouve manman lwa a nan peyi a, se Selman sa ki ka garanti aksyon inevitab enpòtan sa pou nou mete yon lwa ki gen autorité epi definitive kont kriminel.
13. Lè ou konsidere Komite Konstitisyonèl sa a gen Selman de mwa pou akonpli travay li.
Demann patriyotik:
Nou bezwen siyati tout Ayisyen k ap viv andedan ak andeyò peyi a (dyaspora a) pou fè restorasyon pèn lanmò an Ayiti yon priyorite ijan.
Si ou renmen Ayiti ak tout kè ou e si ou vle wè yon pi bon avni pou peyi cheri nou an,. Mwen envite ou siyen petisyon sa a kounye a epi pataje li via imèl, Facebook, Youtube, Instagram ak lòt medya sosyal.
Viv Ayiti! Pou drapo a ak pou Patri ya….
13 Novanm 2020