PETITION ON NIGERIAN GOVERNMENT AGENCIES: INCLUSION AND COMPETENCE; AGAINST THE CORPORATE AFFAIRS COMMISSION KADUNA
15
signers.
Add your name now!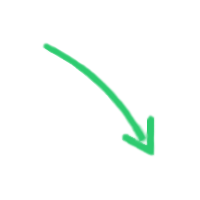 15

signers.

Almost there!

Add your voice!
Maxine K.
signed just now
Adam B.
signed just now
C/o 68 Ninzo Street
Mahuta New Extension
Kaduna
29:01:2016
The Hon. Chief Commissioner
Public Complaints Commission (PCC)
Hon. Emmanuel Ogbile
25 Aquiyi Ironsi Street Maitama
PMB 68 Abuja
The President
Federal Republic of Nigeria
Muhammadu Buhari
State House, Aso Rock Villa
Abuja
The Chairman
Federal Character Commission (FCC)
Prof. Shuaibu Oba AbdulRaheem, OFR
Plot 64, First Avenue off Shehu Shagari Way
Central Business District, Abuja
The Registrar-General/CEO
Corporate Affairs Commission (C.A.C)
Bello Mahmud
Plot 420 Tigira Crescent off Aguiyi Ironsi Street
Maitama, Abuja
The Executive Governor of Kaduna State
Nasiru El-Rufai
Kaduna State Government House
Polytechnic Road, Kaduna
Dear Sirs,
PETITION ON GOVERNMENT, ITS AGENCIES, THEIR COMPOSITION AND CONDUCT OF AFFAIRS WITH RESPECT TO DIVERSITY; CONCERNING SECTION 14 OF THE 1999 CONSTITUTION OF THE FEDERAL REPUBLIC OF NIGERIA: AGAINST THE KADUNA OFFICE OF THE CORPORATE AFFAIRS COMMISSION.
With reference to the new government's professed commitment to change at the Federal, State and Local Government levels in terms of transparency, accountability, adherence to the rule of law and utmost respect for the principles enshrined in the constitution of the Federal Republic of Nigeria (CFRN) 1999 (as amended); with confidence in the professed commitment of the new government to governance based on principles of democracy and social justice as captured in section 14(1) of the said constitution, we the undersigned, do hereby present the following two-point petition regarding the Kaduna office of the Corporate Affairs Commission (C.A.C).
The two points which are elucidated accordingly are:
1. Apparent contravention of section 14 of the constitution;
2. A pattern of arbitrariness, incompetence/negligence, shady and questionable conduct; and consequently
3. Remedies.
We address this petition jointly to the PCC, President Muhammadu Buhari, the FCC, C.A.C and Governor Nasiru El-Rufai because of its significance to the Nigerian State and Polity (read complete petition here: <http://pluriversality.blogspot.com.ng/2016/02/peti...>
This petition calls for further state vigilance and procedural relevance of agencies, because the patterns indicated herein alone could discourage Foreign Direct Investment, international cooperation, AID and support involving registered organisations and government itself. It borders on transparency, accountability, social justice, competence and democratic governance!
In view of the points raised and elucidated, we accordingly demand the following remedies, THAT;
i. the present composition of the Kaduna C.A.C be forthwith disbanded, dispersed with regard to federal character, and timely reconfigured from top to bottom to accord with the intent of section 14(3) and (4) of the 1999 CFRN (as amended) as far as possible;
ii. the new staff constituting the Kaduna Office be properly re-trained to be proficient, professional and conscious of the C.A.C as a government agency created to serve the sovereign and diverse peoples and public of the Federal Republic of Nigeria;
iii. If the government deems it necessary for the sanity of Kaduna C.A.C, then an investigation be launched into the activities of the relevant staff of the office to determine their complicity in the network mentioned, and for further necessary action;
iv. a 'Federal Character Task Force' (FCTF) be set-up with a mandate to examine all governments, and all government agencies across the Federal Republic of Nigeria, with the power to enforce section 14 of the constitution as a matter of policy;
v. the composition of the proposed FCTF be drawn from diverse ethnic and other sectional groups, bodies and sectors led by constitutionalists. The bodies should especially include staff from agencies charged with duties related to the FCTF's. These include the FCC for federal character, and the PCC for public complaints. The priority and need to sanitise the FCC, PCC and C.A.C should precede others, since they cannot give what they lack.
In concluding, we aver that it is our confidence in some of the dispositions of the present government that impels us to honour the government with this petition. This also constitutes a consultancy service on understanding and applying constitutional guarantees of inclusivity, and on running a diverse and pluralistic state in ways that inspire a 'sense of belonging', 'loyalty' and confidence in government and its institutions. It is also a consultancy in the very art of democratic, as opposed to autocratic and arbitrary governance.
Yours, faithfully,
s/n.
Name
Designation
Signature
1.
Dr. Kajit J Bagu (John Paul)
LL.B (ABU), BL (Lagos), LL.M (Warwick), PhD (Edinburgh).
Legal Practitioner, Researcher and Consultant.
Signed
2.
Reuben Buhari
PGD
Media Consultant
Signed
3.
Clement N. Kuliyak
B.Sc., PCCPPA
North-West Regional Coordinator of the Centre for Crisis Prevention & Peace Advocacy
Signed
4.
Augustina Joshua
BL, LL.B
Legal Practitioner
signed
5.
Auta, Grace Sim
LL.B, BL, MASSA
Legal Practitioner
signed
6.
Tunde Taiwo
LL.B, BL
Solicitor
signed
7.
Lilian Ene Oga Esq.
LL.B, BL, LL.M (Aberdeen)
Legal Practitioner
signed
8.
Florence T. Hassan Esq.
LL.B (ABU), BL (Bayelsa)
Legal Practitioner
signed
9.
Kim Magaji
LL.B, BL
Legal Practitioner
signed
10.
John Joseph Amako
M.SC.
Teacher
signed
11.
Sambo Dawi
LL.B, BL
Legal Practitioner
signed
12.
Linda Yori
BA French
Events Manager
signed
13.
Bonet Emmanuel
Executive Director,
AID Foundation
Signed
14.
Marwan Haruna
LL.B, BL
Legal Practitioner
Signed
For ourselves and citizens concerned about representative, inclusive and competent governance.
(Read full petition at <http://pluriversality.blogspot.com.ng/2016/02/peti...>