Petition on behalf of The Coalition of Small Wineries in Support of Direct to Consumer Shipping
133
people have signed this petition.
Add your name now!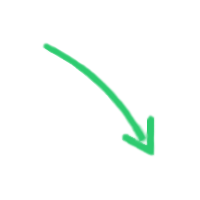 133

people

have signed.

Add your voice!
Maxine K.
signed just now
Adam B.
signed just now
(Notice:when you sign this petition please provide the full legal name of the entity that owns the winery and the full name of the principal or director who is signing on behalf of the winery.)
Introduction
We, the undersigned small wineries in British Columbia, have come together as The Coalition of Small Wineries in Support of Direct to Consumer Shipping across Canada (the "Coalition").
For the purposes of this petition, "small winery" is defined as a winery that has an annual case production of 50,000 cases of wine (at 12 bottles per case) or less.
Our collective interest is in the interprovincial direct to consumer shipping of wine for personal use free of tariff and non-tariff trade barriers. We support the principle that no province should favour the goods of its own manufacturers and producers over those of another province and that no province should discriminate against or create barriers to the goods of another province. Currently, provincial barriers in all provinces other than British Columbia, Manitoba, and Nova Scotia prevent us from selling and shipping wine directly to consumers in those provinces. The majority of provinces also have barriers that prevent customers from bringing more than a small quantity of wine back with them from vacation in British Columbia. These barriers are having and will continue to have a significant detrimental effect on our businesses.
Background
In 2012, after years of lobbying by the British Columbia wine industry, the Federal government amended the Importation of Intoxicating Liquors Act, R.S.C. 1985, c. I-3 (the "Act") by proclamation of Bill C-311 to remove all federal restrictions on the direct to consumer shipping of wine across provincial borders. The amendment added section 3(2)(h) to the Act, which states that "The provisions of subsection (1) [prohibiting the interprovincial importation of liquor] do not apply to … (h) the importation of wine, beer or spirits from a province by an individual, if the individual brings the wine, beer or spirits or causes them to be brought into another province, in quantities and as permitted by the laws of the other province, for his or her personal consumption, and not for resale or other commercial use."
However, the majority of provinces in Canada, including New Brunswick, still prohibit the direct to consumer shipping and sale of wine across provincial borders. This means that there remain significant trade barriers to interprovincial shipping of wine. The lobbying efforts of the wine industry continue in an attempt to address these barriers.
The Direct Impact of R. v. Comeau on Small Wineries
The New Brunswick Liquor Control Act provisions at issue in R. v. Comeau, 2016 NBPC 3, directly impact us by preventing us from shipping directly to consumers in New Brunswick and preventing consumers in New Brunswick from carrying more than a single bottle of wine back with them from British Columbia. The New Brunswick Provincial Court decision in R. v. Comeau directly impacts us by striking down those provisions, thus allowing us to ship directly to consumers in New Brunswick. We have a unique interest in direct to consumer shipping because our small size puts us in a unique market position distinct from medium and large wineries such that we require direct to consumer sales to survive, whereas medium and large wineries do not.
In particular, small wineries in British Columbia have high capital costs and high operating costs. We do not have the benefits of economies of scale that large wineries have. It is extremely difficult, and often financially impossible, for us to sell wine through the sales channels provided by the provincial liquor monopolies, which control distribution in the provinces (The Liquor Control Board of Ontario, the Société des alcools du Québec, the New Brunswick Liquor Corporation, the Nova Scotia Liquor Corporation, the Saskatchewan Liquor and Gaming Authority, and the Alberta Gaming and Liquor Commission). The provincial liquor monopolies (with the exception of Manitoba, British Columbia and Nova Scotia, which permit direct to consumer shipping), require us to sell through the monopoly itself using a burdensome and costly process. The liquor monopolies impose significant administrative costs, levy large markups, and require producers to supply significant volumes of product in order to be placed on store shelves and thus sell to consumers through the monopoly controlled sales channels. These barriers make it financially impossible for us to sell most of our products to consumers in other provinces. Only the largest wineries can afford to participate in this system.
Our business models, and the business models of small wineries across Canada and in other countries, rely heavily on direct to consumer sales through tourism at the winery door. Our business models also rely on customers from British Columbia ordering wine directly from the winery, which can be shipped to them without the imposition of tariffs, liquor monopoly markups or other liquor monopoly barriers. However, in an increasingly competitive environment, tourism and intra-provincial sales are not sufficient for us to survive in the long term.
Our long-term financial health depends on being permitted to ship directly to consumers in provinces outside of British Columbia without the imposition of tariff and non-tariff trade barriers. Our financial health also relies on "farm gate" sales of wine to consumers from other provinces who return home with their purchases. Despite these needs, because of provincial trade restrictions imposed through the various provincial liquor control statutes, we cannot expand direct to consumer sales to individuals who live in other provinces and it is illegal in many provinces for consumers to bring more than small quantities of wine home with them after a vacation. These restrictions place enormous pressure on our businesses and there is a significant risk that without trade-barrier-free direct to consumer shipping across Canada, many of our businesses will fail.
We Support the Interveners
R. v. Comeau is the first opportunity we have had to put our interests in the issue of direct to consumer shipping before any court in Canada. Our interests as small wineries are unique in that we do not have the same resources as larger wineries or as larger associations that include larger wineries. Many of us are not part of any of the existing wine producer associations. Those of us who are have distinct interests from those associations. We have come together for the purposes of putting our unique interests based on our different market position forward for the Court's consideration in this extremely important case for our industry.
Given the above, the Coalition supports the joint application of Liquidity Wines Ltd.; Painted Rock Estate Winery Ltd.; 50th Parallel Estate Limited Partnership; Phantom Creek Estates Ltd.; Okanagan Crush Pad Winery Ltd.; Noble Ridge Vineyard and Winery Limited Partnership; and Tantalus Vineyards (the "Interveners"), to intervene at the Supreme Court of Canada in the appeal from R. v. Comeau, 2016 NBPC 3. The interests and situation of the Interveners with respect to Direct to Consumer shipping are representative of our interests.
(Notice:when you sign this petition please provide the full legal name of the entity that owns the winery and the full name of the principal or director who is signing on behalf of the winery.)