We Categorically Reject the Ceding of Ethiopian Territory to the Sudan (EBAC)
20707
people have signed this petition.
Add your name now!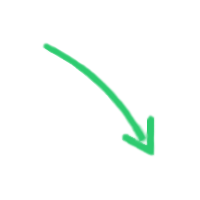 20707

people

have signed.

Add your voice!
Maxine K.
signed just now
Adam B.
signed just now
(The Donation is not for Ethiopian Border Affairs Committee. Once you sign the petition you can close your browser. It is your choice to donate or not to the site: ipetitions.com).
H.E Mr. Ban Ki-Moon

United Nations Secretary General
1st Avenue, 46th Street
New York, NY 10017
Subject: Petition on the ceding of Ethiopian lands to the Sudan by the Ethiopian government
December 14, 2015
Your Excellency:
We the undersigned Ethiopian religious, political, civic and media organizations have appealed to you several times concerning the decision by the Ethiopian government to cede vast tracts of Ethiopian lands without the knowledge of the Ethiopian People and without consultation with the millions of people who depend on these lands for their livelihoods.
To shed light on the historical background the current treacherous border deal; Ethiopia and the Great Britain, the then colonial administrator of the Sudan, signed a border agreement called the Anglo-Ethiopian Border Treaty in 1902 to demarcate the common borders of Ethiopia and the Sudan. However, contrary to both the spirit and letter of the provisions of the treaty, Great Britain unilaterally and arbitrarily demarcated the boundary without the knowledge and the participation of Ethiopian boundary commissioners by deflecting the line towards Ethiopia, ranging from 20 – 60 km, that it took a great deal of land from Ethiopia.
No previous Ethiopian government has ever accepted this ill-conceived border deal. On the contrary, all these governments have consistently and categorically rejected it out of hand as null and void.
Mr. Secretary General,
This large Ethiopian territory spanning 1600 kilo meters in length and 20 to 60 kilo meters in depth consisting of huge swathes of our ancestral lands with most fertile lands and dotted by rivers, streams, wildlife, and forests will be ceded to the Sudan. And this will have disastrous consequences on Ethiopia's sovereignty, territorial integrity, and long term development.
Neither the current generation of Ethiopians nor those of future generations will allow the deal to stand for it constitutes a serious violation of the treaty regime set up at the turn of the century and holds for naught the sacrifices of past generations of Ethiopians to preserve the territorial integrity of their country. We wish to add that thousands of Ethiopian people will be forced to lose their homes, farms and investments if the border demarcation is implemented without their participation and consent.
The latest decision by the Ethiopian government to cede these territories is the ticking bomb of tomorrow. Since it has neither support in law nor received the consent of the Ethiopian people, it will fester as a major source of friction and tension between the brotherly peoples of Ethiopia and the Sudan.
Mr. Secretary General,
We want to bring to your immediate attention that opposing the planned border demarcation; thousands of our people on the border areas have taken up arms to defend their ancestral lands by fighting to the last drop of their blood.
We want to go on record asserting our right to territorial sovereignty as defined by treaty – and not any other agreement that is reached behind the back of the Ethiopian people. We reserve the right to not honor any boundary that results from the agreement of an unelected and unrepresentative government that is devoid of any support or legitimacy among its own people.
We, therefore, urge the United Nations under your leadership to avert the ceding of Ethiopian territory to the Sudan. It is also to advise you formally that the current ethnic-minority regime in power does not have the right to cede Ethiopian lands without the participation and consent of the Ethiopian people. This transfer will never be binding on successive governments of Ethiopia and on future generations.
We, on our part, vehemently and absolutely oppose this illegal border demarcation and unconditionally declare it null and void.
Thank you very much and we hope that you will give the outmost attention to this grave and serious case.
Sincerely yours,
Ethiopian Border Affairs Committee
The Legitimate Holy Synod of the Ethiopian Orthodox Tewahedo Church in Exile
First Hijrah Foundation
Nejashi Justice Council
United Ethiopian Muslims Peaceful Movement Support Group (UEM-PMSG)
Patriots-Ginbot-7 Movement for Justice, Freedom and Democracy
Ethiopian People's Congress for United Struggle (Shengo)
Amara Democratic Movement Force (ADMF)
Oromo Liberation Front (OLF)*
Oromo Democratic Front (ODF)
Ethiopian People's Revolutionary Party United (EPRP United)
Oromo Liberation Front (OLF)*
Ethiopian Medhin Democratic Party (Medhin)
All Ethiopian Socialist Movement (ME'ISONE)
Tigrean Alliance for National Democracy (TAND)
Ethiopian National Transitional Council (ENTC)
Ethiopian People's National Freedom Movement
Moresh Wegenie Amara Organization (Moresh)
Former Ethiopian Armed Forces Worldwide Organization
Beruh Ethiopia Democratic Movement (Beruh)
Ethiopian Youth National Movement
Ethiopian Civic Consortium in UK
Solidarity Committee for Ethiopian Prisoners (SOCEPP-Canada)
International Ethiopian Women's Organization (IEWO)
Solidarity Movement for a New Ethiopia (SMNE)
Anuak Justice Council
Ethiopian Constitutional Monarchy
Moa Anbessa
Gasha for Ethiopians
Ethiopian American Council
Ethiopia Heritage Society in North America (EHSNA)
Former Ethiopian Defense Forces Veterans Association (FEDFVA)
United Former Ethiopian Airforce Association
Voice of the Victims Organization (Lisane Gifuan)
African Center for Inclusive Development (ABRAW)
Gonder Hibret
Ethiopian Public Forum in Columbus, Ohio
Mahdere Andinet Ethiopian Association in Atlanta
Global Alliance for the Rights of Ethiopians (GARE)
DC Joint Task Force
Ethio-Canada Democratic Forum in Ottawa
Ethiopian Public Forum in Seattle, Washington
Ethiopian Refugee Association in Sweden (ERA)
Chicago Unity for Ethiopia
Gonder Mutual Association of Seattle
Ethiopian Canadian Relief & Cooperation Organization
Save Ethiopia Unity Association in Israel
Ethiopian Community in Sweden
Ethiopian Democratic Forum Association (Sweden)
Addis Dimts Radio
Hiber Radio
Ethiopia Andnet Radio Stockholm, Sweden
Dallas Ethiopian Community Radio
Ethiopian Dimts Radio (Stockholm,Sweden)
Alphabetic African Timeline (Norwegian)
Ethiomedia
ECADForum
Zehabesha
Maleda Times
Ethiopian Review
Ethiopian Media Forum (EMF)
EthioFreedom
Quatero
EthioPatriots
Welkait
AbbayMedia
Satenaw
Diretribune
Ethiopian Democratic Forum in Western Australia
Ethiopian Communities Association Council in Australia
*2 organizations using the same name, Oromo Liberation Front (OLF), endorsed this petition.