Petition Kabam Inc. Games to stop the Abusive 3rd Party Violations within our gaming servers!
10
people have signed this petition.
Add your name now!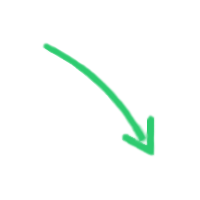 10

people

have signed.

Add your voice!
Maxine K.
signed just now
Adam B.
signed just now
Stand up Right Now and Sign this Petition if you, like me and thousands of other players in Kabams Games are fed up with the Abuses that 3rd Party Gem Sites and those that have chosen to use them have evoked upon us. We run these world's and truth be told we pay these games employees salaries. So why are we allowing this back door inequality to occur resulting in lost tournament winnings, lost individual rankings within the world's in which we play, lost comrades that have chosen to give up as a result of the abuses and inability to compete any longer, and a loss of our Actually $ since the same $100 spent in game is multiplied by someone using a 3rd party Gem site in some cases by a ratio of 4 to 1. If someone can gain access to a 3rd party and get 5500 gems compared to the 1600 we get in game for the same money either 1 of 2 things NEED's to occur next to fix this abuse and stop it from happening again!
1) Kabam puts up an actual firewall to stop these websites from ACTUALLY working (this was accomplished before)
2) Kabam adjusts the prices of they're gems to match that of 3rd party Vendors (probably will sell more and make more money as a result and most likely increase they're base within All Games that offer these gems)
Either way WE as the undersigned players of these Kabam Games do hereby Petition Kabam to stop these abuses of both these 3rd party sites and the players taking advantage of you and us by deciding to purchase and use these 3rd party gems.
We want the 3rd Party websites to immediately lose access through your firewall where they are uploading these gems directly into players accounts!
We also would like Full Audits of the top 300 ranked players both kills and might in each world dating back to they're initial in game registration!
Next WE would like to see as a general rule that Anyone found to have violated your terms and conditions by Purchasing Any 3rd party gems would be immediately banned from the game for a period of 90 days on they're 1st offense along with a removal of they're inventory and an * next to they're names in individual rankings!
As a 2nd offense if one were to occur We would ask that Kabam completely removes they're Accounts from the Server(s) in which they play as well as Any ranks they had ever achieved!